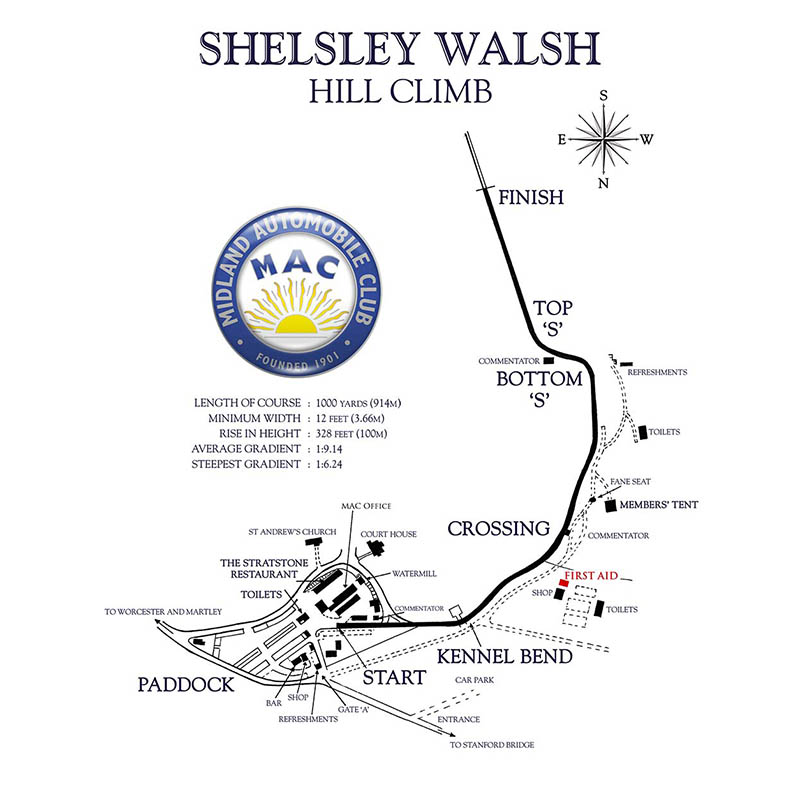 Website: Shelsley Walsh
---
Shelsley Walsh is the oldest motorsport venue in the world that is still used.
103 years of speed hill climbing will continue in the Teme Valley, Worcestershire during the 2009 season with six competitive weekends and the calendar can be found by clicking on 2009 season in the sidebar.
The future of the hill has been secured, but a great deal of work is underway renovating buildings at the base of the hill for the use of competitors, spectators and visitors alike.