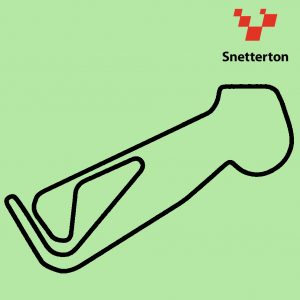 Circuit Information
Website: www.snetterton.co.uk
Address: Snetterton Circuit, Norwich, Norfolk, NR16 2JU
Getting there: : Snetterton circuit is located 10 miles north-east of Thetford on the A11 from London to Norwich. The circuit is directly alongside the A11. Take the signposted slip road to Snetterton circuit, follow Heath Road to circuit entrance on right hand side. Once past the entry gate immediately turn left onto the circuit service road. This road passes behind post 17, 18, 19 and follow to post 22, where the marshals car park and campsite is located.
Signing on: From the car park, cross the circuit by the gate beside post 22, into and across the pit lane and at the rear of the race control building is the signing on office.
Additional information: The 300 circuit is the longest circuit, which incorporates the 100 circuit. The 100 circuit is normally used for sprints and can be used at the same time as the 200 circuit. Snetterton is a part of the MSV group and is a friendly, easy-going circuit. Most posts have their own toilet and there are toilets in Tyrrell's and at the back of the Paddock.
Catering: There is a dedicated marshals camping area at Snetterton by the marshals car parking area. There is a toilet block in this locality and showers can be accessed to the rear of the garages.