Club Ambassador Derek Warwick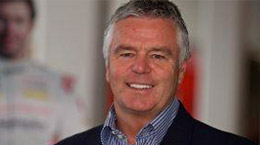 Derek Warwick boasts an impressive CV as a veteran of 147 Grand Prix and a Le Mans 24 Hour winner in 1992. Derek has recently stepped down as President of the British Racing Drivers Club (BRDC) at Silverstone, he is currently a Vice President of the Club.
Derek is also a FIA Formula 1 Drivers Steward at Grand Prix's where he was recently fulfilling that role for the 1,000 Grand Prix in China, while he also previously competed in BTCC in 1995 and 1998 with Alfa Romeo and Vauxhall respectively.
Derek said: "It really is an honour to be invited to become a BMMC Brand Ambassador and to help support the work of marshals and raise awareness of the dedication of so many. They really are the unsung heroes of motorsport, without them it's very simple? There would be NO motorsport."