2024 BMMC Membership Renewal
In order to minimise costs, information regarding BMMC annual membership renewals are now sent by email.
Members who do not have an email address on the Club database will receive a letter by post.
To assist in the administration of the Club, existing members are encouraged to pay all renewal subscriptions by Direct Debit. To switch to paying by Direct Debit, please just download the form below, complete it and return it to Dave Reed (see below) by 15 December to be included in the annual renewal payments run, otherwise payments will be claimed in approximately one month.
Click the button above to download the BMMC Direct Debit Form, complete and then follow the submission instructions on the form.
Always remember you are protected by the Direct Debit Guarantee.
To renew your BMMC membership online, simply select the "Renew Online" button above.
Follow the instructions to make individual payments by debit or credit card.
Please DO NOT send cash under any circumstances
---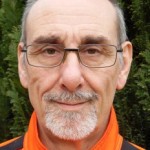 DAVE REED
EMAIL: nat.members@marshals.co.uk
TELEPHONE: 01327 857346
POST TO: The Berries, 26 Little London, Silverstone, NN12 8UP