Club Ambassador Mark Blundell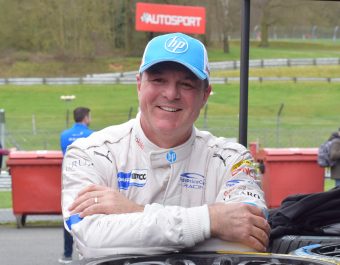 For more than three decades Mark Blundell has honed his expertise in the upper echelons of elite global sport, firstly as an athlete, then TV pundit and in more recent years, as an extremely successful talent manager.
Mark started his sporting career at just 14, and for nearly twenty years he competed at the very top of world motorsport, including Formula One, IndyCar and World Rally. His wins even include the prestigious 24 Hours of Le Mans Endurance Race.
In 1990, Mark became the youngest ever driver to claim pole position at Le Mans, driving for Nissan at the time. Then in 1992, Mark went onto win the prestigious Le Mans 24-hour Endurance Race, whilst driving for Peugeot. In total Mark competed at Le Mans seven times, finishing on the podium three times in 1992, 1995 and 2003.
Mark's Formula 1 career spanned from 1991 to 1995, with a year's break from Formula 1 in 1992, where he represented teams such as McLaren, Brabham, Ligier and Tyrrell. During his spell at the highest echelon of elite motorsport, Mark competed in 63 races, collecting a haul of 32 points as well as 3 podium finishes.
Shaping a new trend, Mark then enjoyed a successful transition to racing in IndyCar in the States. This proved to be one of Mark's greatest spells behind the wheel, racing 81 times, collecting 5 podiums and 3 wins. Most notably it was during this period in 1997 Mark was named Autosport British Driver of the Year.
From 2001 through to 2008, Mark was an integral figure in the 3-time BAFTA award-winning ITV Formula One team, providing detailed analysis and unprecedented insight alongside Jim Rosenthal and Steve Rider.
A keen businessman, Mark realised that with his experience, knowledge and connections, it was time to start a new chapter in his life and launch an athlete management and sports marketing agency, MB Partners, built around his core values in sport, which has been hugely successful to date thus far.
Mark returns to competitive action this season in his maiden Kwik Fit British Touring Car Championship entry driving an Audi S3 saloon for Trade Price Cars Racing.
Mark said: "I'm delighted to have been invited to become a BMMC Brand Ambassador, the men and women who volunteer trackside week in week out deserve our gratitude and support for the many hours they put in so we can all go racing."