Family time matters says new President Ben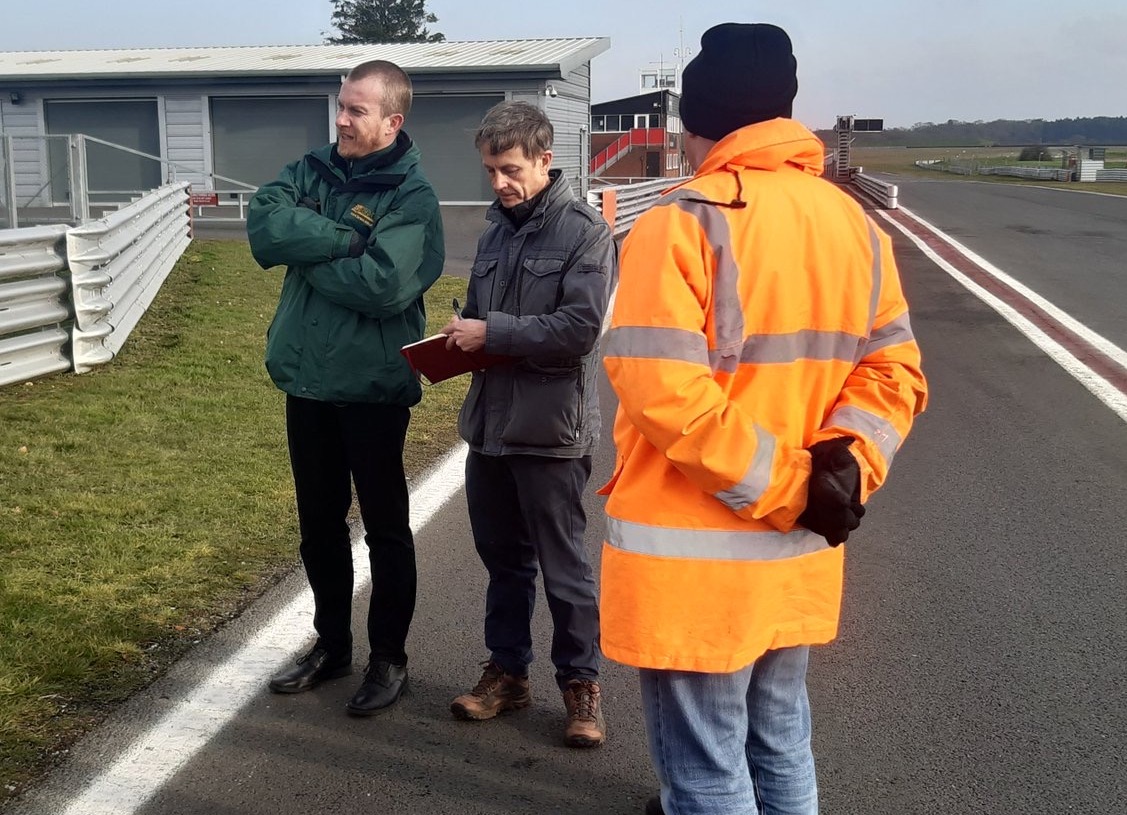 There's little better than being with people who get where we come from, understand our foibles and strengths, share a laugh about them all and get on with whatever needs doing.
That message was reinforced to me this January when a whistle-stop tour around the country threw me in with relatives in Yorkshire and Oxfordshire, a happy group of dogs in Leicestershire, motorsport colleagues in Northamptonshire and marshals in Norfolk.
Connecting with people (and dogs!) that share common interests allows us to feel satisfied and happy. We learn from them, we teach them, we combine our strengths to achieve objectives that we could never manage on our own.
Opening Horizons
When I arrived at Snetterton circuit to understand more about one of the key pre-season training days, one of the first people I met was 13yo Alfie, along with his folks Shaun and Zoe.
Alfie is a cadet marshal who decided he wanted to give marshalling a try last year. He loves cars, and the idea of being close to powerful GT machinery as it rumbles past while
having a role to play in the whole organisation of the event made him feel excited. Cadets
between 11-16yo are not allowed to be on flag posts or in the pit lane, but they can help organise the Assembly area so the excitement of telling the driver of a Lamborghini Huracan where to position his car before being released to the grid can be a real buzz.
Shaun has never done any marshalling himself but is quite happy to come along for a whole day at a race meeting and give Alfie his support, and to be there if anything doesn't quite work out.
One family is integrating itself into the broader family of marshals, and as I headed around the different training areas at the track, that message of bonding together through a common interest came across very strongly.
Digging into Detail
Out on the start/finish straight, an exercise in dealing with an injured driver was going on with paramedics explaining some of the basic procedures of safely moving an individual who has suffered an accident.
Not far way, in a room attached to the scrutineering bay, marshals were learning how to fill in report forms accurately so that the Race Director or Clerk of the Course would have accurate information when it came to analysing a particular incident.
In all of the groups there was a mixture of young people and seasoned veterans all working
together to improve their capabilities at the circuit. In a room above the pits, the challenge of
ensuring that flag signals are seen clearly by the drivers was being discussed.
Single seater drivers sit low and their perspective is different from a Touring Car driver whose crash helmet is surrounded by head protection and a narrow strip of windscreen. A flag may need to be in a different position for those two different categories.
Mind you, not everyone wants to be a flag marshal. 15yo Shannon will no longer be a cadet later this year, but she doesn't want to get a load of grief for waving the blue flag at the wrong time, so she's going to concentrate on other areas. But that's fine; there are so many aspects to the role that nobody should end up doing something they don't want to.
After all, volunteers are unlikely to come back unless they are enjoying themselves.
One for All and All for One…
Down at the fire training area, Emma Cook told me she has been marshalling for two years thanks to signing up to a taster day at a BTCC meeting. She was completely at ease wielding a fire extinguisher around the training area, but so far she hasn't had to deal with a fire in an actual race.
She thoroughly enjoys being on a flag post with several others, and they operate as a team within a team, moving from one post to another at each race meeting and getting a different perspective on the day's activities.
Friendships are forged through sharing experiences together, and marshalling has clearly created many valuable bonds over the years as well as forming the backbone to our powerful motorsport scene in the UK.
There is true pride and accomplishment in being a member of the #OrangeFamily.