February bulletin – new beginnings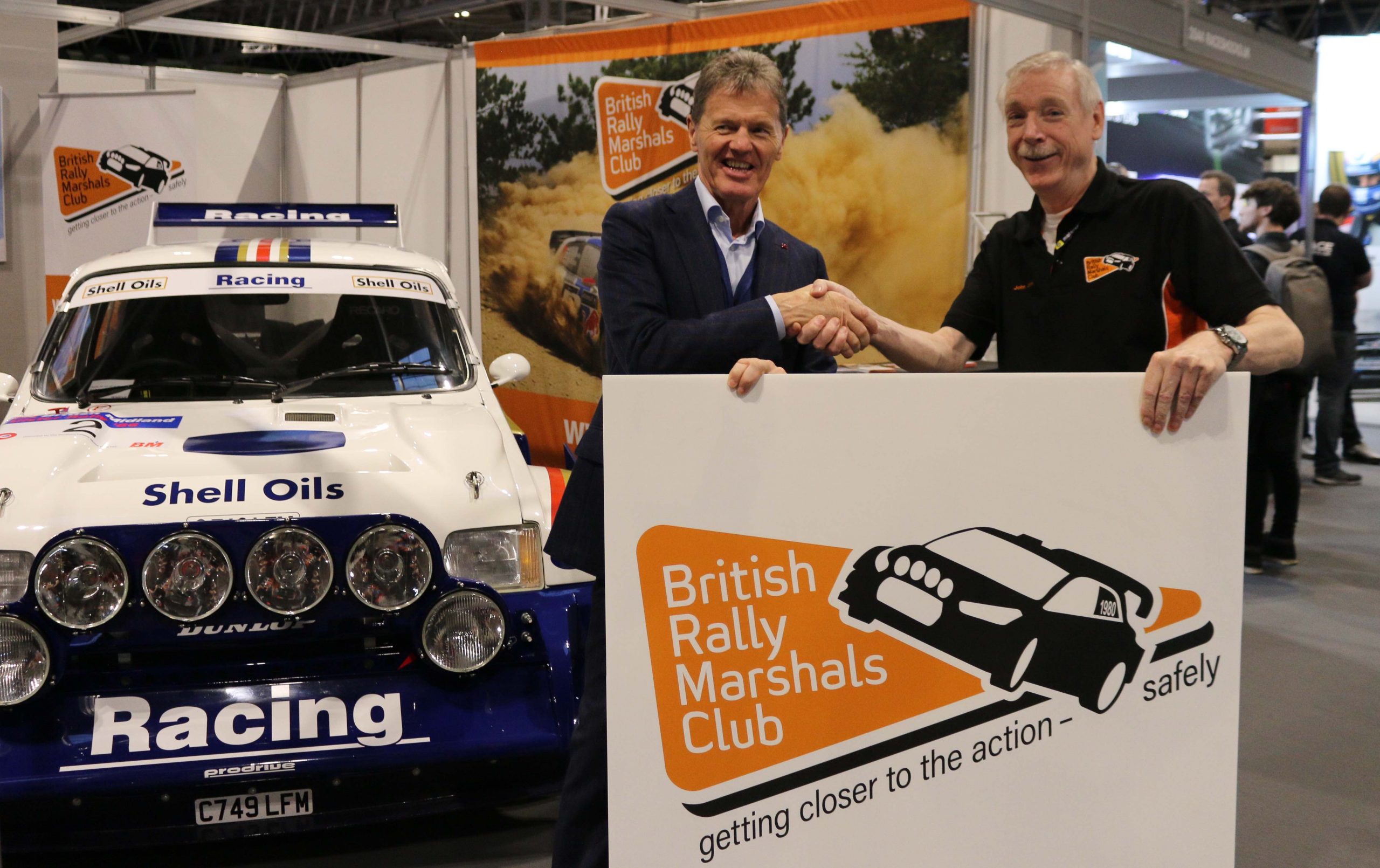 Firstly I have to say congratulations to the brand, recruiting and BRMC teams who made Autosport such a success. The new stands looked fantastic and the feedback was positive.
The new BRMC logo looks great and the Teamwear smart – great idea by Kim Durose. Congratulations too to Ian Evans who was awarded the inaugural Rally Marshal of the Year trophy too.
Teamwear is now available to purchase with the BRMC logo direct from the supplier, details via the BRMC website here –
https://www.brmc.org.uk/images/pdfs/Regalia/BRMC_Team_Catalogue.pdf

I also have to take this opportunity to thank Eric for his previous 20 years of supporting and setting up our stand at the Autosport show.

This year certainly felt like we made our mark! Motorsport UK attended our BRMC trophy presentation and Jayne Poston, Oliver Anslow and I had an interview session on their stand on the Saturday afternoon. I also made a couple of presentations to tell people what we do.
Better advertising next year could make this a real feature. Our next show is Race Retro at the end of this month. If you are able to support any recruiting activities in your area please contact your local recruitment officer – they will welcome the help!

Our membership packs will be shipping out shortly – this is a huge job for one person (thanks Dave!) so please be patient. Renewals need to be submitted by end of March to be in with a chance of winning our star prize of a drive at Bedford Autodrome courtesy of MSV. (You will need to make your own way there and meet an MSV representative to accept your prize). Your pack will also include important information about our Employee Assistance Programme.

Motorsport UK are shortly releasing a survey to understand exactly what encourages people to volunteer. I urge you to answer as honestly as possible for all roles you perform (questions repeat for different areas) – this will help shape some of the work of the Marshals Advisory Group in ensuring recruitment, retention, recognition and welfare of marshals is a paramount in the activities governed by Motorsport UK.
We are also looking to simplify the understanding and documentation associated with the grading scheme – a key area for the group this year! So watch this space and input your 'constructive' ideas (we know what the issues are!).

A gentle reminder about Social Media guidelines –
https://www.motorsportuk.org/wp-content/uploads/2019/08/motorsportuksocialmediapolicyandguidance.pdf
What you may think is a harmless comment or joke can be seen as disrespectful, threatening or quite simply a whinge!
Many organisations monitor all forms of Social Media and aren't always supportive or tolerant. Please be mindful that new, young marshals could be easily influenced by your "views" and may not get the full picture. If you have genuine issues or concerns please raise through the relevant channels and not on a public forum. Your local committees (and up to me) want to hear from you to make our lot a better place.

BMMC 2020 Insurance Policies
Details of our Personal Accident policy are available to view –
https://www.marshals.co.uk/marshalling/bmmc-personal-accident-insurance
All members are encouraged to volunteer using our online system as this automatically records your attendance for insurance purposes.
If you volunteer direct to the organising club you will still be covered, but to make sure we know what meetings you are doing please tick the "for insurance purposes only" box in the online system or send your Volunteering Coordinator a list of all the meetings you want insurance cover for, making clear you have already volunteered via the organising club.

Details of the BMMC Emergency Medical Repatriation policy and how to arrange cover are available to view online
https://www.marshals.co.uk/marshalling/repatriation-insurance

Our first Council meeting of the year is approaching so I must complete my report and prepare for new ideas and decision making. Let your regional Chairs know what we should be working on.