All the information given in these grading pages is in accordance with Motorsport UK's latest upgrading requirements.
If you overlook any of the requirements below your upgrade will be referred. These notes have been prepared to help you avoid any problems.
• BMMC National Grading Officer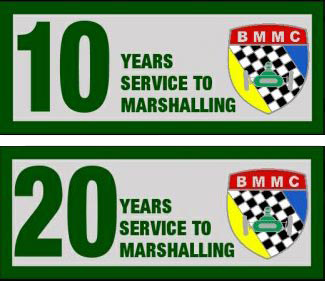 The National Council of the British Motorsports Marshals Club is pleased to announce the creation of two new Long Service cloth badges as above for BMMC members with the amount of service to marshalling above 10-20-25-30-40-50 years.
Please see the order form for full details – Long Service Badge Order Form