Now let's walk you through the important steps to becoming a member of the BMMC:
You must register with Motorsport UK (governing body for motorsport in the UK) before applying to join our club. You can register here and complete their online course. When you receive the MSUK registration card send a copy with your application.
If you currently hold Motorsport UK Registration, please include a copy of your registration card.
Student membership is available, you will need to provide evidence of full-time education such as a letter of confirmation from the institution of study on headed paper.
To pay your first BMMC subscription by credit/debit card online, click here
Please DO NOT send cash.
Print a BMMC Direct Debit form (PDF format), click here
Note, it will greatly assist the Club if you pay all future annual membership renewals by Direct Debit.
We will contact you each year before taking a payment on or about 3rd January. Please complete & sign this form.
Please note that Direct Debits take effect in January of the year following first payment by credit/debit card.
Note: Remember you are protected by the Direct Debit Guarantee
Now, post all documents to Dave Reed at the address below.
If you have not received your pack in 21 days please contact Dave Reed by email.
We want you to be enjoying your motor sport and BMMC benefits as soon as possible
Join the BMMC - Online Application
Joining the British Motorsports Marshals Club is now easy. Just follow a few quick steps to become a member.
Step 1: Select the button below to be taken to our online appliction form.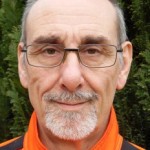 DAVE REED
EMAIL: nat.members@marshals.co.uk
TELEPHONE: 01327 857346
POST TO: The Berries, 26 Little London, Silverstone, NN12 8UP