Thank you says Stuart Pringle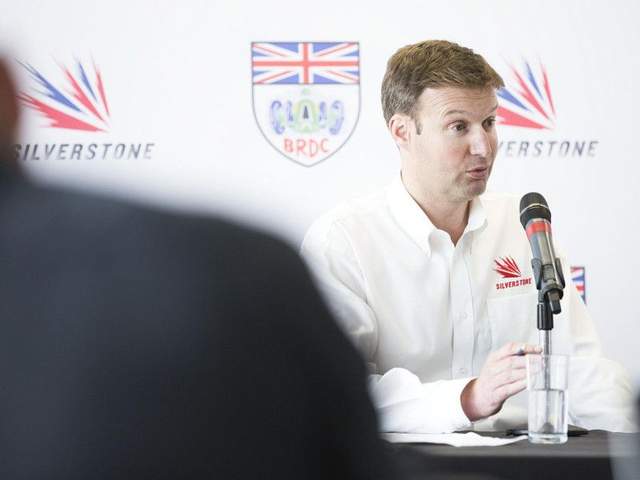 I can't quite believe a month has passed since I was invited to the Formula 1 podium at Silverstone to present Sergio Perez with his second place trophy. It was such an honour to represent the volunteering community in such a way. I am stunned by the worldwide support this generated and the craziness that has been my social media accounts over the last few weeks! It has certainly raised the profile of our sport and what we do and hope that this is built on by other regions and championships. We are all ambassadors for our sport and as such I haven't yet started charging for selfies and autographs!
Whilst at Silverstone I had the chance to meet Stuart Pringle who contacted me with the following message:
I am very grateful to Nadine for allowing me to say a few words of thanks to the whole marshal community following this year's Formula 1 British Grand Prix. I have been prompted to do so as a result of the action by marshals at two exceptionally challenging incidents at the start of the race. Whilst I recognise that the response was by those present at the scenes, I know also that had these incidents happened elsewhere, we would have seen the same selfless, immediate, professional response.
I am talking about the accident at Abbey that saw the Alfa Romeo of Zhou Guanyu ultimately trapped on its side between the back of the Armco and the catch fencing and the track invasion on Wellington Straight by environmental protesters bent on sticking themselves to the asphalt. The marshals who arrived on the scene dealt with both incidents in a quick thinking and exemplary manner. Both could have been very serious and yet we had a driver who walked away and protesters who were saved from themselves. The response to the protesters was so swift that it prevented a far more serious situation and the action was taken with genuine concern for those who had put themselves in harms way and with far less thought given to the risk it placed on those responding. This tells you all you need to know about British marshals – you are selfless and professional to the core and I thank you all most sincerely.
What followed was another thrilling Grand Prix with a scintillating conclusion to the race. The record number of attendees were treated to a memorable day and that might have been so very different but for the response of the ladies and gentlemen in orange. Thank you all.
Best wishes,
Stuart Pringle
Managing Director
Silverstone Circuit
Renewals for 2023 will start in August with Motorsport UK following the launch of the new Pathway. You have still got time to upgrade under the old scheme but if you don't then your attendance and training still count. The registration of marshals with Motorsport UK is not compulsory currently but is a necessity if you wish to upgrade. And if you wish to be considered for the acquired rights under the new scheme you will need to complete the relevant forms and send to your regional grading officer for submission.
DBS checks are also not currently required by all and where applicable could be requested by clubs / event organisers as necessary. There is continued recognition of the need to create and maintain high standard in safeguarding matters and we will update accordingly.
Motorsport UK processes are evolving and hopefully one day we will be able to become fully digitalised but we (and they) are not there yet. Please therefore ensure that any paper copies / submissions are copied or scanned for your records. I have suggested a tablet (electronic) should be available for all Post Chiefs to submit reports and in the future complete PRC cards etc. It's on my wish list at least!
The lights trial is ongoing and further communications should be sent in due course to race marshals – watch this space! This is an ongoing development and one that will take time to get right but we are being listened to.
It looks like this year lots of us are going to make the most of being able to take a summer holiday after two years of restrictions. Whilst this will see reduced numbers at events and will put some pressure on those in attendance I hope that you get to take a break and come back refreshed. There's a packed calendar of events still to come after championship breaks too and next years' calendars are already being announced. So plenty of motorsport to keep you going for a while yet this year.
Krazy Races Wolverhampton is later this month and if anyone is available to help out at this fun event please do let me know ASAP.