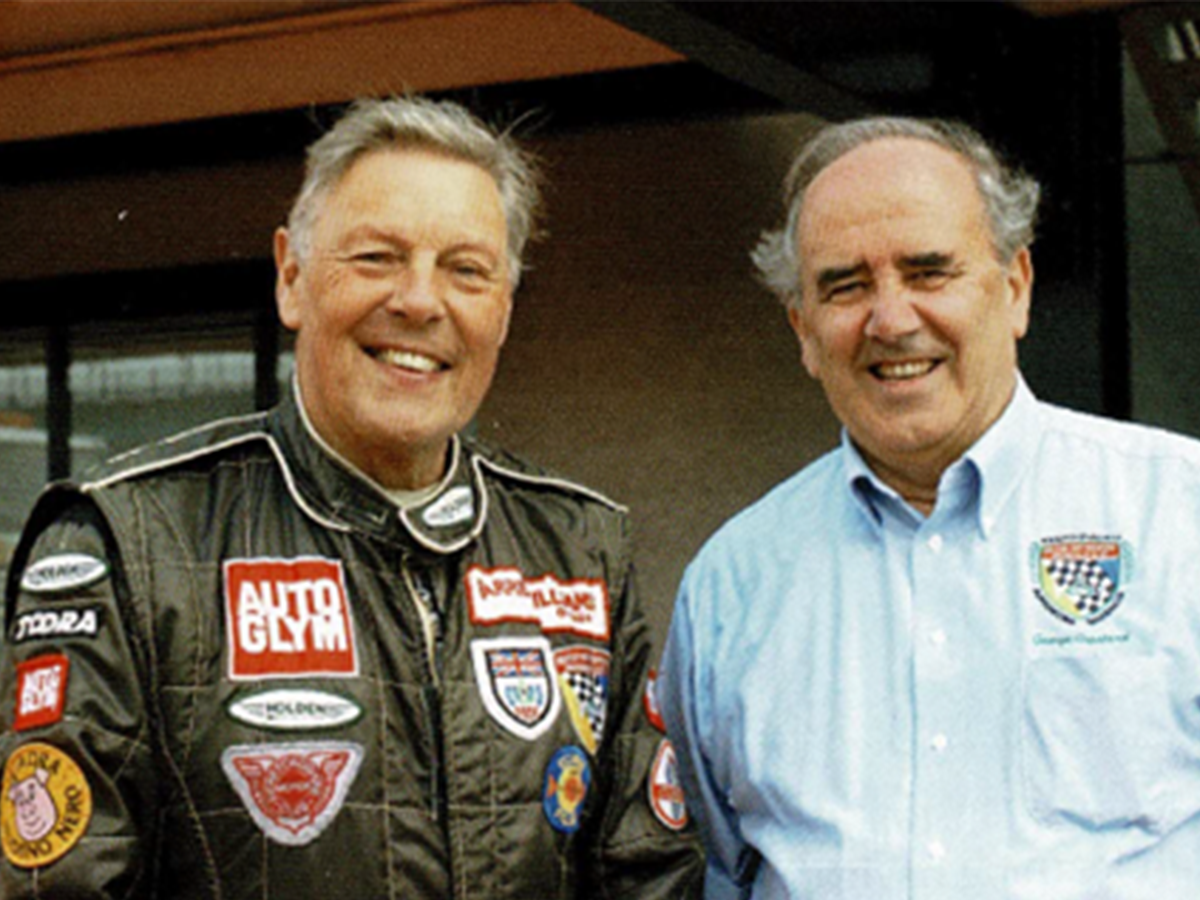 It is with the deepest sorrow that I have to announce the passing of my fellow Vice-President, George Copeland.  George succumbed to the cancer he had been fighting for many years. He died peacefully with his family around him.
George has been a member of the Marshals Club almost as long as me. He joined the club in 1970 and quickly took on the role of Newsletter editor for South Mids. A few years later he assumed the position of Regional Chairman, which he held until 1978 when he retired from the committee to concentrate on his growing business concerns (He was MD of BlowMoCan – probably the first producer of the plastic milk bottles we all use so many of nowadays).
Less than two years later George was asked to look at the club's books – which he did and was almost immediately co-opted onto National Council as Treasurer. To say his Scottish upbringing was seen in abundance is an understatement – he ruled our finances with an iron hand and was the lead in persuading the MSA and others to help fund our training (which, until then, had been financed purely from club funds!)
I always enjoyed Council meetings when George had a pet item he wanted sorting there was no let up until it was sorted – and many were the heated discussions with other members of Council.
In 1999 I had resigned from Council because I was spending most of my time jetting round the world on business, but it was at a Snetterton race meeting where I was MSA Steward and George was one of the clerks that we spent the whole weekend talking BMRMC business and George ended by persuading me to take on the role of National Chairman. We then developed an interesting relationship – at times very heated, since it was a Yorkshireman v a Scot, and we both had our ideas as to how the club should develop.
Not long after this the first signs of George's illness started to make themselves known, but George took his usual stance – "The bugger is not going to beat me!". George must have tried almost every drug and treatment available – he was lucky to have a very good relationship with one of the top cancer specialists in the country and was put on to an experimental set of drugs and treatments. He coped stoically with the sometimes-horrendous effect they had on him – always being positive whenever we spoke.
The marshal's club owes George an enormous debt of gratitude – without his financial acumen the club would have gone broke many years ago and would probably not exist today. George had the club at the forefront of his thoughts every time we met and did everything he possibly could to ensure its continuing success.
He was proud of being a member of the club, proud of his involvement in Motorsport at National and International level, and very proud of being made a Vice-President when he retired from National Council.
June and his family have lost a great father, grandfather and Great Great Grandfather. The club has lost an irreplaceable champion. There will be a strictly family only funeral, followed by a wake in his memory, where, I hope, a great deal of whisky will be drunk in his honour.
I hope to produce a longer, more detailed tribute in the coming month or so, so if you have any stories, or would like to contribute words in any way, please email me – hobson.c@btinternet.com.
Chris Hobson
BMMC Vice-President.
8/8/2022
The BMMC sends its deepest condolences to June and the close family and friends of George. He was a stalwart of the club and will be sorely missed.