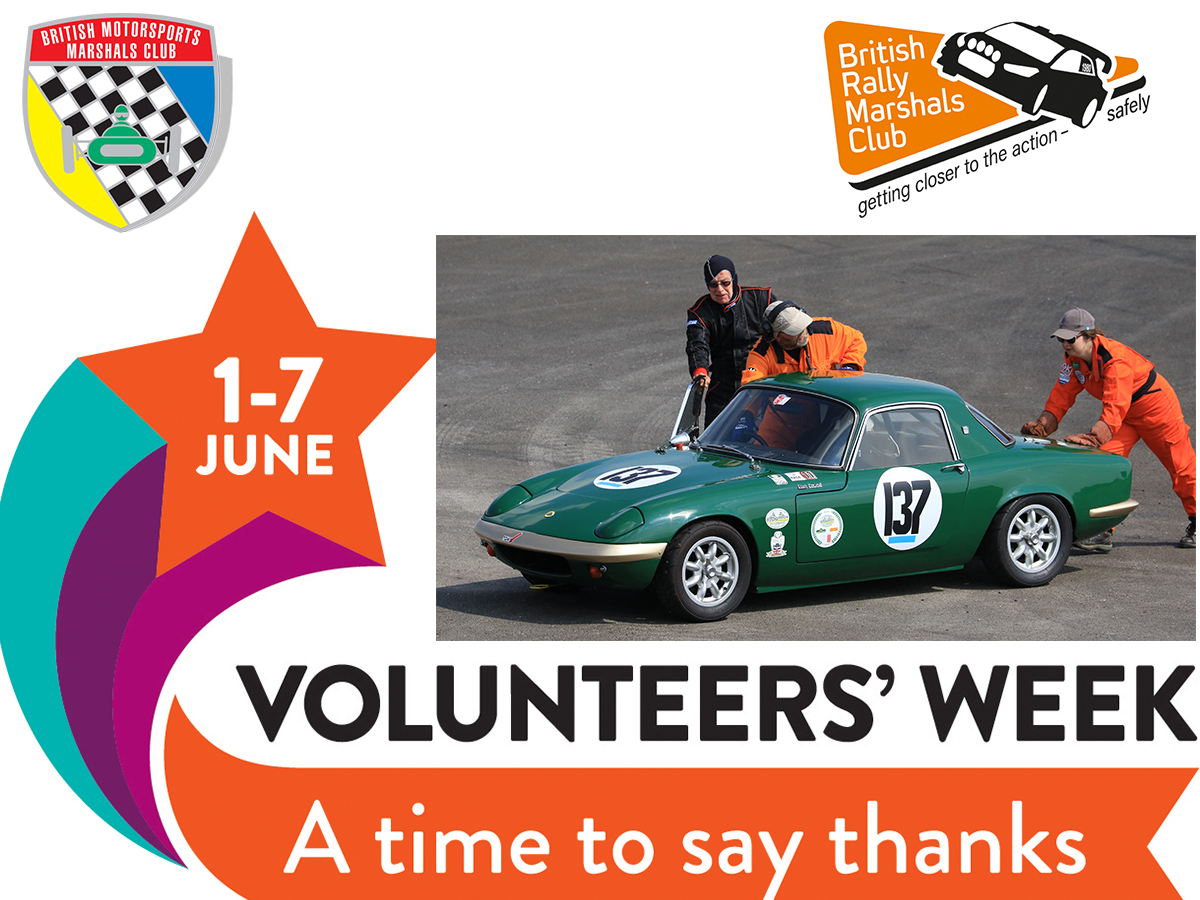 It's been a bit of a busy one……..events at Goodwood, Donington and Oulton Park on the weekends. A hectic day job this month too – thankfully we passed our audit this week!
The Marshals Pathway consultation process started and although I have been involved in some forums (not all) which have been very Race orientated there have been some general themes developing which we are taking time to review. The consultation closes next week so be sure to get your responses and constructive criticisms in to Motorsport UK. Our next review meeting in May will determine the next steps for the process.
The BTCC got off to a flying start last weekend at Donington but sadly not without causing a few concerns to our wonderful volunteers. I was contacted during and after the event by a number of attendees. The lack of communication was appalling and following an urgent meeting with Motorsport UK I hope that this will never happen again!
For those who don't have the details I will keep these brief…..
new lights system installed – additional panels to previously – with start and finish markers to identify zones
the installation and commissioning was completed late on the Friday night
Supplementary bulletin produced on Saturday morning
Post chiefs briefed on Saturday morning that only the lights would be used and flags would not be required
Post chiefs convey message to flag marshals – who understandably are upset / angry that they can't do what they volunteered for – except press a button if they have a light controller (not all posts have them)
Subsequent issues with the system / responses / concerns etc. (too many to put here!)
I am of the opinion that lights cannot replace flag marshals – if however there is a lack of visibility and / or lack of marshals then they are an aid to a solitary marshal on post. For those times when there are sufficient flag marshals they should be used together.
The positioning of the panels / controllers is paramount to improve marshal safety but must be workable for the drivers. Further trials are planned as the panels and systems are introduced across the UK but I expect proper feedback channels and communication to be available to all concerned – particularly those who are using them locally!
June 1st to 7th is National Volunteers week and Motorsport UK will be celebrating. They would love to hear your volunteering stories to promote the breadth of volunteer roles within motorsport. Get in touch with your stories, top tips for recruitment and retention of volunteers by emailing: club.development@motorsportuk.org.
So my out of office is on for the Bank holiday as I am off to a family wedding at the weekend which has been postponed for two years – some virus got in the way!
If you are out and about please stay safe.