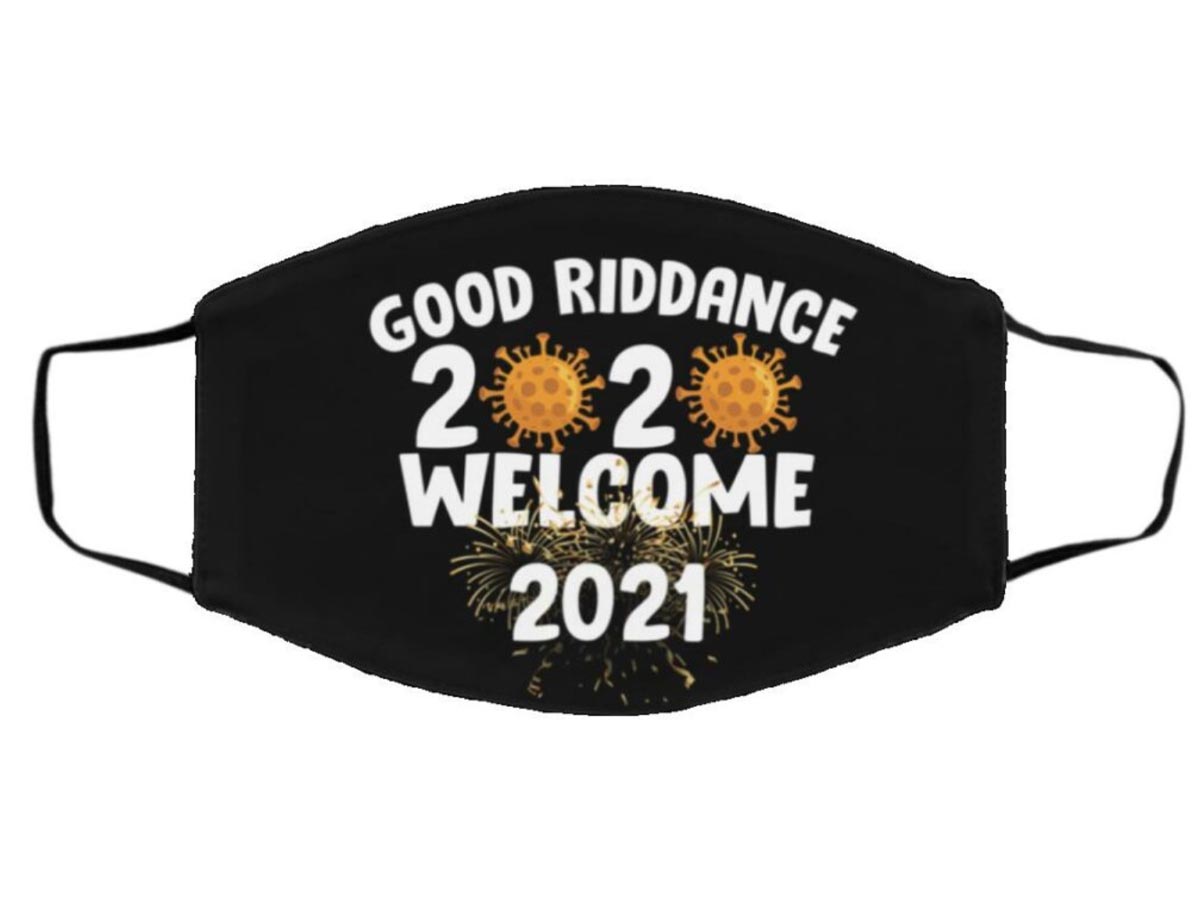 Most of us are starting the year in Tier 3 or Tier 4 with immense pressure on our NHS. This time last year we always thought they did a great job – with a step-daughter as a nurse and clapping for carers raising their profile further in 2020 – I hope you raised a glass in their honour on New Years Eve. We need them more than ever but we also need everyone to continue to follow the rules – even with a vaccine available we still need to adhere to the restrictions. According to the clinical trials it takes time to be effective as with any vaccination and we will need to wait our turn on the priority list.
Masks are here for some time yet – so don't forget that we still have Face masks available via our National Regalia Officer Eric Ridler. And there's new snoods available too. When restrictions allow we will make these available to the regional regalia officers but until then please purchase direct from Eric.
All regions managed to hold their AGMs and the National AGM was equally well attended. Thanks to Paul for his technological perseverance (with some support from Derek Murphy) in ensuring the agenda was followed and completed accordingly. I will take this opportunity to thank Colin Barnes for his sterling efforts in the position of National Treasurer and welcome Steve Woolfe in to this important role. Colin has taken on the role of bookkeeper so he is still involved in the running of the club.
If you are on direct debit your membership will be taken shortly. For everyone else please renew before end of January to take advantage of the 50% reduction in your subscription. The discount will end in February and you will need to pay full price thereafter. And a reminder that there is no need to renew your Motorsport UK accreditation for 2021 as your grade is maintained from 2019 (there being no assessments in 2020 limited upgrades were processed).
Unfortunately we won't be making the annual trip to Autosport in January with a virtual trade event running in March instead. There will be no club dinner dances and awards nights to attend but we can virtually celebrate a British 7-time World Champion and newly knighted Sir Lewis Hamilton. Love him or loathe him in or out of the car his achievement is undeniable and I expect he will continue his winning ways for some time to come. And you may have seen him rise up the ranks to Formula One in other formulas who all need volunteers to support them. So who will be the next Lewis Hamilton? We will probably be the first to see him or her race in other championships first.
So there are many plans for 2021 with championship dates being published. We will release the volunteering calendar as soon as practicable but I guess like me you are already pencilling in dates. We don't know yet what restrictions will be in place when racing resumes in March but have fingers crossed that rallies planned earlier in the year can go ahead with some easing of restrictions. We also don't know what marshalling numbers will be allowed on our return to venues. Hopefully by the time I (virtually) attend Motorsport UK Race Committee meeting at the end of February we will have some good news! Our first Council meeting is planned beginning of March and your regional committee meetings start in January.
Before then there will be training sessions taking place – many online with limited face-to-face sessions where necessary. So please keep an eye on your regional updates for further information.
And finally BREXIT – who would have thought that we would look forward to news about BREXIT rather than the C word (C-19)! So we have a deal (1246 pages – and yes I have read it all for work purposes!). If you are considering marshalling in the EU don't forget to check your travel insurance, your expiry date on your passport, your car documentation and driving licence, your health insurance…….and of course not forgetting our club repatriation insurance is still £20 for the year (multi-trip cover).
Wishing you a Happy, Healthy and Safe New Year – I am off to my next online Zoom-Zumba class!