BMMC Chair Nadine Lewis pays tribute to former BMMC President Murray Walker OBE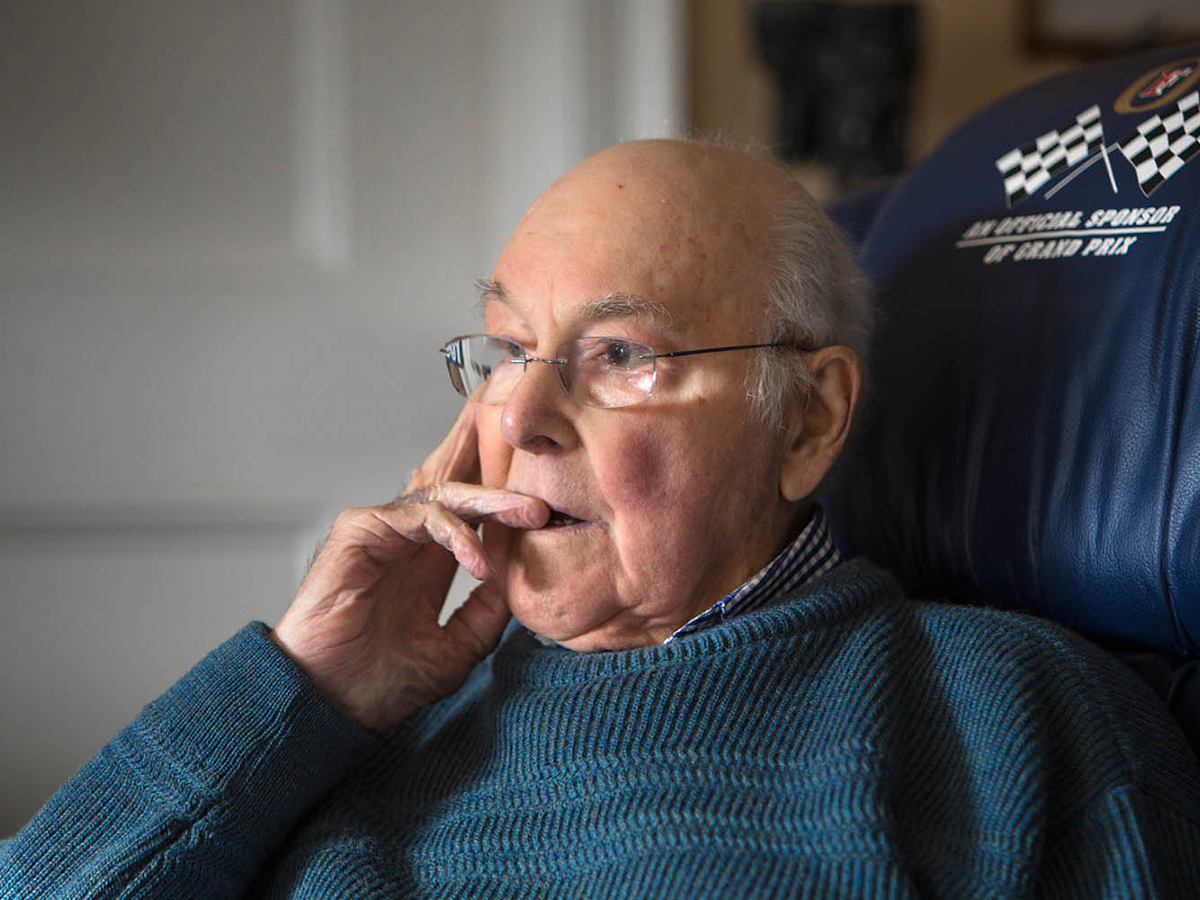 Murray Walker OBE (1923 – 2021)
BMMC Club President (1978 – 1998)
Current BMMC Chair Nadine Lewis' earliest childhood memories are of watching Formula One on a Sunday afternoon with her Dad from the iconic first notes of the BBC theme tune, to the roar of the engines……to the unmistakable voice of Murray Walker.
Murray's commentating career started at Shelsley Walsh in 1948 and spanned a number of decades and motorsport genres – Hillclimbs, Touring Cars and of course Formula 1 on the BBC and ITV. His commentating style was infectious as well as knowledgeable and included the occasional faux pas which made him endearing.
Murray became our Club President in 1978 when Lord Hesketh dropped out of motor racing. When he took on the role he felt he needed to find out more and attended many training sessions, getting involved and genuinely taking an interest in our contribution.
He was honoured to be our President and was always keen to point out whenever he could that without the marshals the sport would not exist. He would emphasise how vital our role is and how the multi-million pound drivers couldn't earn a penny if it wasn't for our bravery, skill and dedication.
In 1996 my parents met Murray and Martin Brundle in the lobby of a hotel heading to breakfast on the morning of the Canadian Grand Prix. It had just been announced that he had been awarded the OBE. Humble and self-effacing as ever he quickly turned the conversation from himself to the upcoming race.
Murray continued to be our President until he retired from full time commentating. Though he continued to show an interest in the club and even wrote us a letter on the occasion of our Diamond anniversary in 2017 (https://www.marshals.co.uk/blog/murray-walker-says-congratulations/)
Current President Ben Edwards remembers: "Like so many of us, I grew up listening to Murray's commentary on motorsport across the board, from F1 to rallycross and his exceptional BTCC highlights programmes. His enthusiasm was dynamic and shone through in his voice, yet he had the ability to slow it all down and reinforce some of the key elements of what we were watching before lighting it up once again to make sure we hadn't disengaged.
"I met him when I started commentating for Eurosport on F1 in 1995 and sometimes we would be in neighbouring commentary booths at the track. He was welcoming and friendly, and I remember being amazed at the level of paperwork he would stick on the walls around him to have key references visible. He encouraged me at various times in my career, saying some kind words which gave me a sense that I was following the right path.
"One of my most special memories was commentating at Silverstone at the British Grand Prix when I was with the BBC, and he joined me in the booth on-air to talk about both the present and the past. He had a razor sharp mind, despite the Murrayisms that became so famous, and I feel so honoured to have known him."
Murray – we will miss your effervescent and enthusiastic commentary, your knowledge and your dedication. We thank you for your long stint as our Club President – a true gentleman, legend and friend.
And in his own words "I've got to stop because I've got a lump in my throat" #RIPMurrayWalker