BMMC unveil a podium of female brand ambassadors to celebrate International Women's Day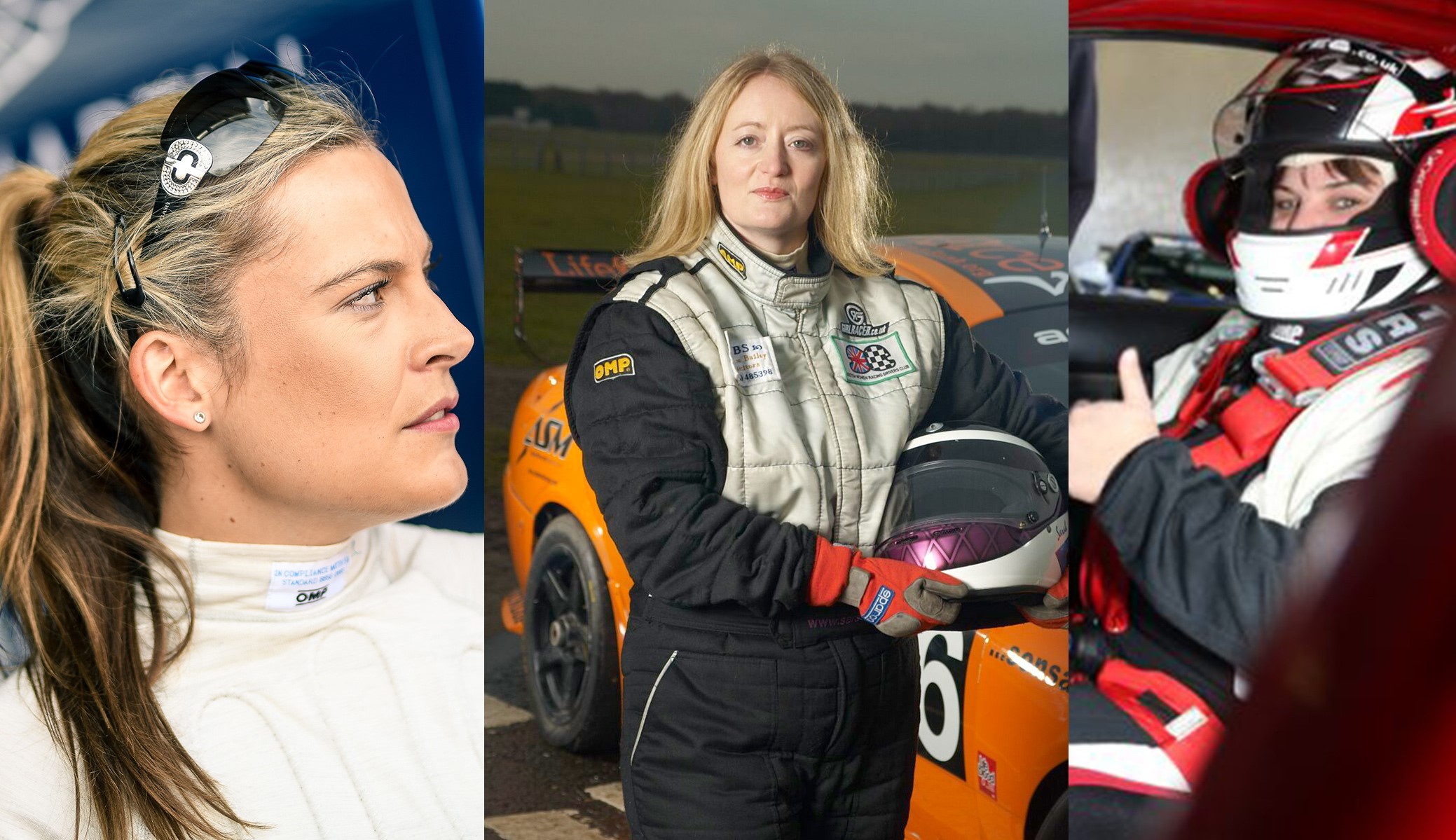 Reigning British GT3 Champion Flick Haigh, BWRDC committee member and racing driver Sarah Franklin and Production GTi driver Dawn Boyd have been unveiled today as the first female BMMC Brand Ambassadors in recognition of International Women's Day
Flick Haigh is a history-making British racing driver and the first woman to win the British GT Championship premier class.
Beginning her racing career relatively late at the age of 22, Flick's passion for racing began after spending time at circuits supporting friends and participating in a number of track days.
Making the decision to begin racing more competitively, Flick successfully raced for a number of years in Caterham's before making the move into endurance racing.
BWRDC committee member Sarah Franklin first started racing in 2004 in the Texaco Havoline Ginetta Championship in a Ginetta G20, racing alongside the likes of Rob Austin, Andy Jordan and Matt Nichol-Jones.
Since then, she has raced in Britcar, the Zing Trofeo Abarth 500 GB Championship and Porsche Carrera Cup. Sarah became Production Touring Car Class B Champion in 2012 in a Fiat Abarth and also took the first ever win the in the inaugural Smart 4Two Cup at Donington before moving to the Michelin Clio Cup Road Series.
After narrowly missing the championship in her second year Sarah then moved on to the Race Series two years ago. She took the win in the inaugural BWRDC Ladies Race in 2014 at a very wet Silverstone in her Road Series Clio.
Upon accepting the invitation Sarah Franklin said: "It is an absolute honour to be asked to be a Brand Ambassador for the BMMC and I look forward to helping, promoting and doing my bit for them."
Competing this season in the Teekay Couplings Production GTI Championship, Dawn Boyd will race a Golf GTi Mk5 prepared with an orange colour scheme and will race with BMMC logos and characters adorning the car. Even Dawn's race suit and team clothing will be in colour scheme.
Dawn, who has been racing for 14 years and is also herself a marshal, is planning to compete in all 13 rounds of the Teekay Couplings Production GTI Championship as well as other potential races along the way.
Speaking about her unique idea to promote BMMC, Dawn said: "Marshals are the unsung heroes of motorsport, out in all weathers. I am a keen marshal myself and instead of a sponsorship livery, I'll be a rolling billboard advertising marshals. I've asked businesses and suppliers to donate something for the Orange Family… I hope to be able to offer at least a hot drink and a snack to those who visit me in the paddock and maybe even some promotional merchandise should some come my way."
BMMC National Chair Nadine Lewis said: "We're delighted with the support of all three ladies in accepting our invitation to become Brand Ambassadors.
"In particular, Dawn's kind gesture will achieve great awareness for the BMMC and I'm sure all of the marshals across all 13 rounds will enjoy a welcome hot drink while hoping Dawn has a successful season on the track."