Brand Ambassadors Scheme Launched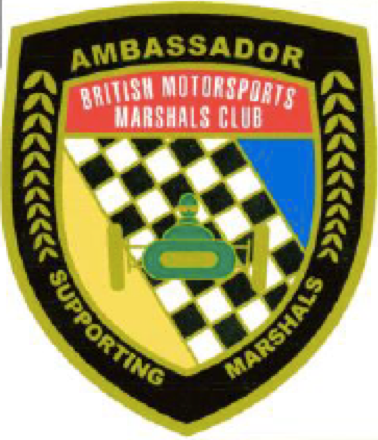 At its first meeting of 2019, the British Motorsport Marshals' Club (BMMC) Council ratified the proposal of a Brand Ambassador scheme designed to invite well known figures with an interest or involvement with motorsports to support the great work done by BMMC marshals.
The role of Brand Ambassadors will be to help raise the profile of BMMC marshals while recognising and rewarding the thousands of hours put in every year by more than 2,400 volunteers in all weathers and conditions.
BMMC National Chairman Nadine Lewis said:
"We are looking for Brand Ambassadors who are passionate about our work and feel able to help develop greater awareness of what we do, help to develop a personality for our brand, support our recruitment plans and enthuse existing members.
"Our Brand Ambassadors will play a key role in helping to reinforce the dedicated, professional, committed but welcoming nature of our 2,400+ volunteers and the role we play in motorsport.
"The first wave of invitations have already started to land in inboxes across the country and the response so far has been overwhelming, further announcements of our first Brand Ambassadors will be announced in the run up to the start of the new season."