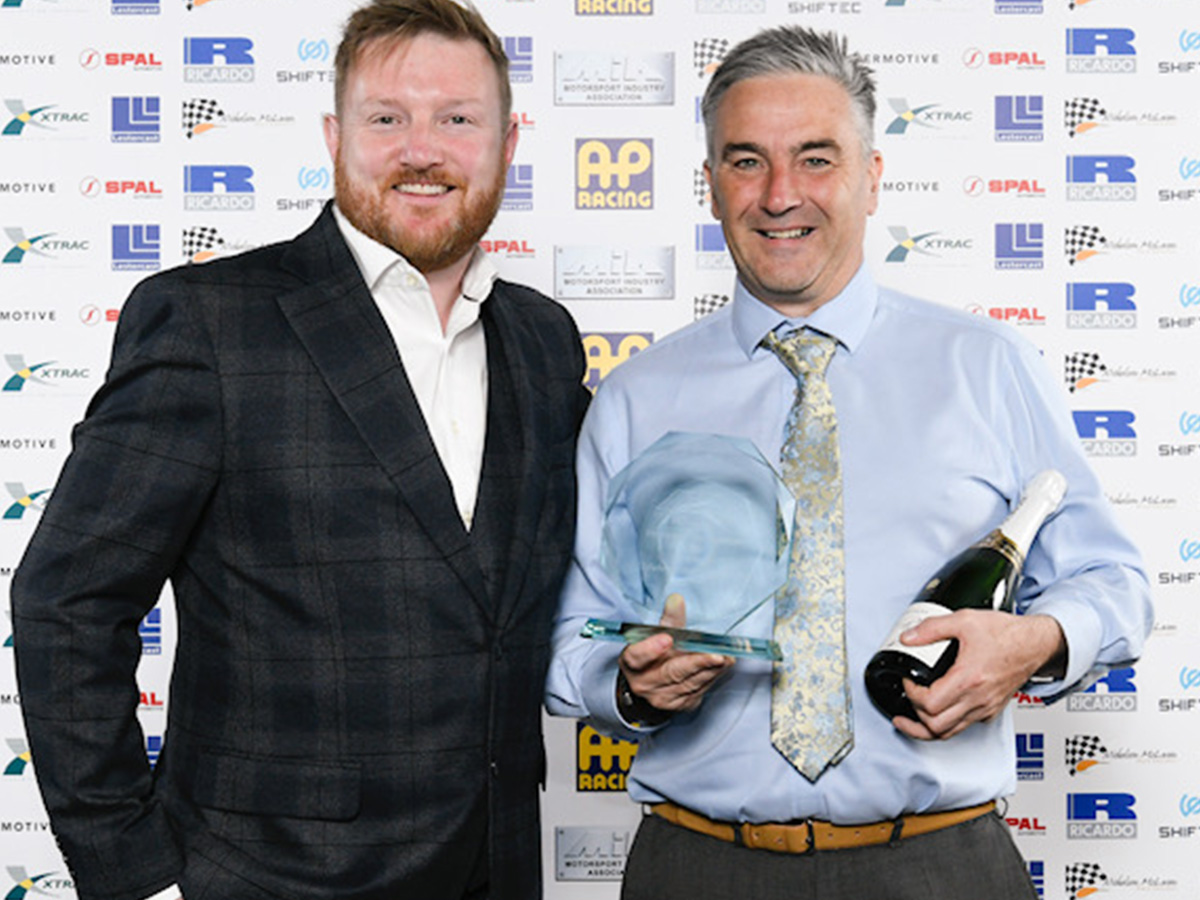 At the recent MIA (Motorsport Industry Association) Business Excellence Awards Dinner held at the Silverstone Wing, the BMMC won the Teamwork award for 2022.. The evening was hosted by the Chief Exec of the MIA Chris Aylett and compere Dominic Holland (yes he is Spiderman's dad).
It was a tough group to be in and we were pleasantly surprised to have beaten of stiff competition to win this prestigious award from BTC Racing, Jota Sport and Mercedes-EQ Formula E Team.
Chris Aylett congratulated BMMC with this praise …
British Marshals set the global standard for excellence and are well-deserving winners of this Award.
From pits to paddock, track-side to race control, BMMC unpaid volunteers are essential to keep all motorsport meetings running safely and smoothly.
They say it's the closest you can get to the action …without being in the driving seat!
The award was presented by Brad O'Nians (Director) of Hypermotive (Electrical/Electronics integration) and collected on behalf of the BMMC by John Edwards, National Secretary.