Cataclean Announce Sponsorship of BMMC Annual Awards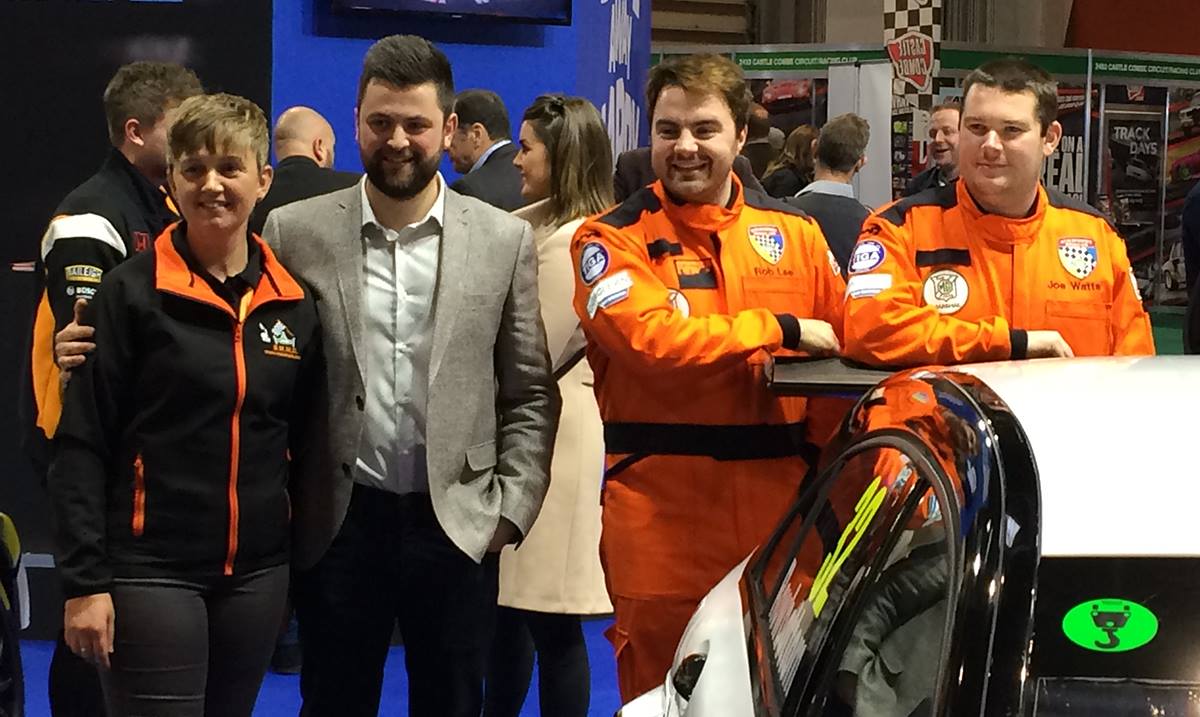 Recognition for the "invaluable" role racing marshals play in the world of motorsport has been driven up with a first-time sponsor of one of the industry's annual awards.
Cataclean, the fuel and exhaust system cleaner for diesel, petrol and hybrid vehicles and sponsors of British Touring Car Championship (BTTC) racing driver Daniel Rowbottom, are now not only providing heavily-discounted overalls to the British Motorsport Marshals Club's 2,400 plus volunteers as part of a three-year sponsorship deal but have signed up to back its official awards scheme.
Cataclean are sponsoring three national awards, Racing Marshal of the Year, Best Newcomer and Best Cadet Marshal, the final line-up for each made up of winners from seven regional awards ceremonies taking place in March at the BMMC's end of year events. The volunteer crowned national Racing Marshal of the Year is then put forward for Motorsport UK's prestigious Volunteer of the Year awards.
With Cataclean's backing, the winners of the three national awards will win an exclusive British Motorsport Marshals Club (BMMC) racing jacket recognising their achievements, a British Touring Car Championship official merchandise kit as worn by the Rowbottom team, including a racing jacket, shell jacket, fleece, polo short and t-shirt, a prize worth over £400, and a free set of BMMC overalls.
BMMC National Chairman Nadine Lewis said the Cataclean sponsorship would open up new opportunities to raise awareness of and build recognition for marshals, without which the world of motorsport couldn't happen.
"Without marshals, there simply wouldn't be motorsport and we are thrilled to have the further support of Cataclean as we grow our awards and recognise the invaluable endeavours of our volunteers," she said. "We are looking forward to exploring ways to build this partnership further, our marshals already benefitting from heavily-discounted overalls thanks to Cataclean's support, our ultimate aim being to eventually be able to provide them free of charge."
This year, the BMMC Racing Marshal of the Year award will honour a prolific racing driver who retired after a 60-year career in 2018 before passing away after a fall. The Barrie Williams Trophy, recognising 'Whizzo', will be presented alongside the John Nichol Trophy for best newcomer, named after the popular race director, and the David Leslie Trophy for the best cadet marshal, named after the multi-talented racing driver tragically killed in a plane crash in 2008. The winners of this receives one of Leslie's racing helmets.