Chairman Nadines January Message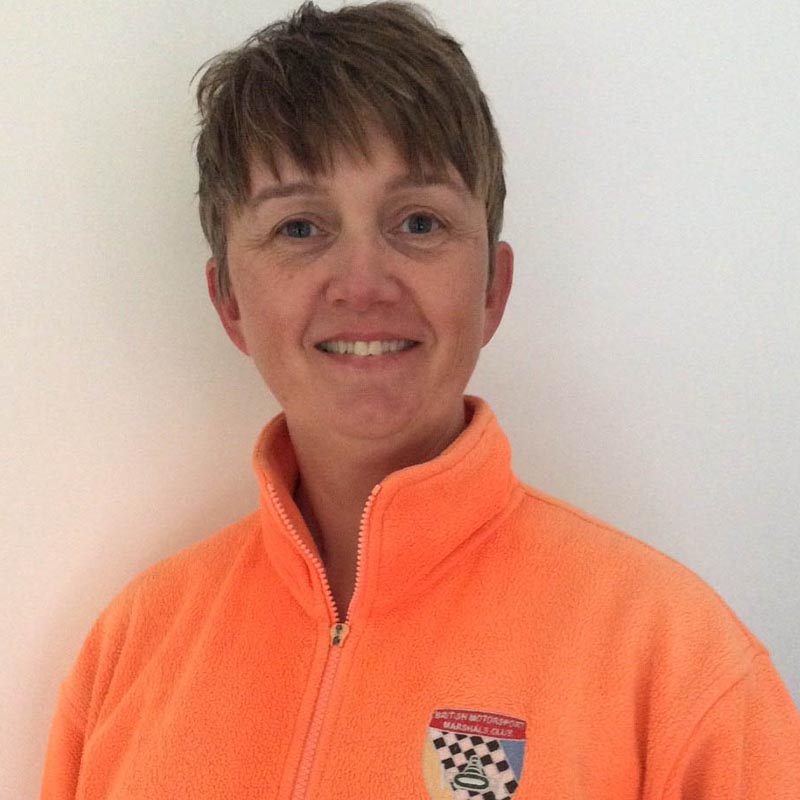 Happy New Year and time to volunteer…
Happy New Year to you all!  I hope your overalls haven't shrunk too much (or was that just me and the extra portion(s) of Christmas pudding I ate?)
Hopefully you remembered to renew your membership before the festivities?  You still have time to ensure you continue to receive the benefits of being a member.  We hope to be announcing new benefits this year too – so watch this space.  Direct Debits will be claimed on 4th January and Dave Reed will be sending your membership cards in due course.
Our Brand team is being established and already set up a new Facebook page for anyone to join – our previous page is now closed to members only so do sign up and enter your membership number accordingly.  They have more plans for the year to be announced soon.
We are at Autosport next week – two stands 3711 and 3713 – next to each other.  Pop by to say hello but hopefully we will be busy with new interest to our hobby!  We will be launching our new sponsor on the Thursday so watch Social Media for updates if you can't be there.
Our volunteering system has been up and running for a while now but I thought I would remind members and newbies (and those who haven't used it yet!) – of a few pointers.
Firstly all regions have Volunteering coordinators with a ##.volco@marshals.co.uk email.  They are here to help so please direct any queries to them.  A few coordinators are new to this role but rapidly getting up to speed! (## = Regional prefix NW, NE, SE, SW, M, SM, NI)
We have contacted all Chief Marshals to ensure the system enhancements continue to work for them and so that we are ready in time for the 2019 season.  The Volcos will populate the system once the dates are confirmed (probably next week!) and advise local regions when complete.  Then you can fill your diaries, request your days off, complete your household chores and prepare for the season to start!!!
Secondly by logging on to the volunteering system you can change your own details.  Especially email!!  Really important otherwise you stop getting club updates, newsletters and even tickets for some circuits.  You can select to receive newsletters from any region – all of them if you wish.
You can also update your next of kin details, your emergency contact details and your own contact details.  Again really useful for Chief Marshals when your data gets sent to them.  We have secured GDPR agreement from the organising clubs so that we can pass on your details about events you have volunteered for (just tick the consent box when you apply).  So please help them by ensuring your data is up to date.
MSA number – once you have received this from the MSA please contact Steve Malec (National Grading Officer Nat.grading@marshals.co.uk) directly so that he can update your records (particularly important for newbies!).
Grade – if you upgrade through the BMMC your details will be updated so that you can volunteer for duties commensurate with your new grade.  If you upgrade through another club then please again tell Steve Malec so that he can update our system for you.
Also if your grade has been changed by the MSA or yourself on renewal as a consequence of a request to maintain your grade please advise Steve Malec directly.
There is nothing to stop you volunteering directly with the organising club and for non-race events you will need to as we do not automatically send your details to the organisers.  If you do volunteer direct please do not volunteer on our system as well – but please select "volunteered with organising club" button.  This helps us statistically calculate how many of our members are actually volunteering.  And ensures your application is not duplicated!
If you are volunteering for a duty you haven't done before (or maybe only once or twice) or at a new venue to you we request that you please separately contact the Chief Marshals.  This will ensure they allocate you to an experienced buddy to look after you and show you the ropes.  Particularly important for trainees volunteering for flag or incident duties for the first time.
Please note that the BMMC system advises the Chief Marshals of your current grade whereas other systems may not do this.  It's really important that you only perform duties you have been trained for or are training for – I would not like to put someone in a position of responsibility without sufficient training having taken place.  So don't think you are letting someone down if you are not ready for a role!
Also remember that the duty you are applying for is your preference.  However, due to numbers and requirements the Chief Marshals may ask you to perform another duty instead.  Please graciously help them out but only if you feel up to the task!
I am really looking forward to visiting a few new locations this year – and returning to others.  I worked out I visited 10 venues in 2018 – totalling 36 days marshalling.  I also was at 4 training days, 5 social events, 5 AGMs and 4 Council meetings plus 8 days at Motorsport UK (formerly MSA).  And that's not taking into account the day job!  2019 is looking busy already but looking forward to it – hope you are too!