Chair Nadine's June message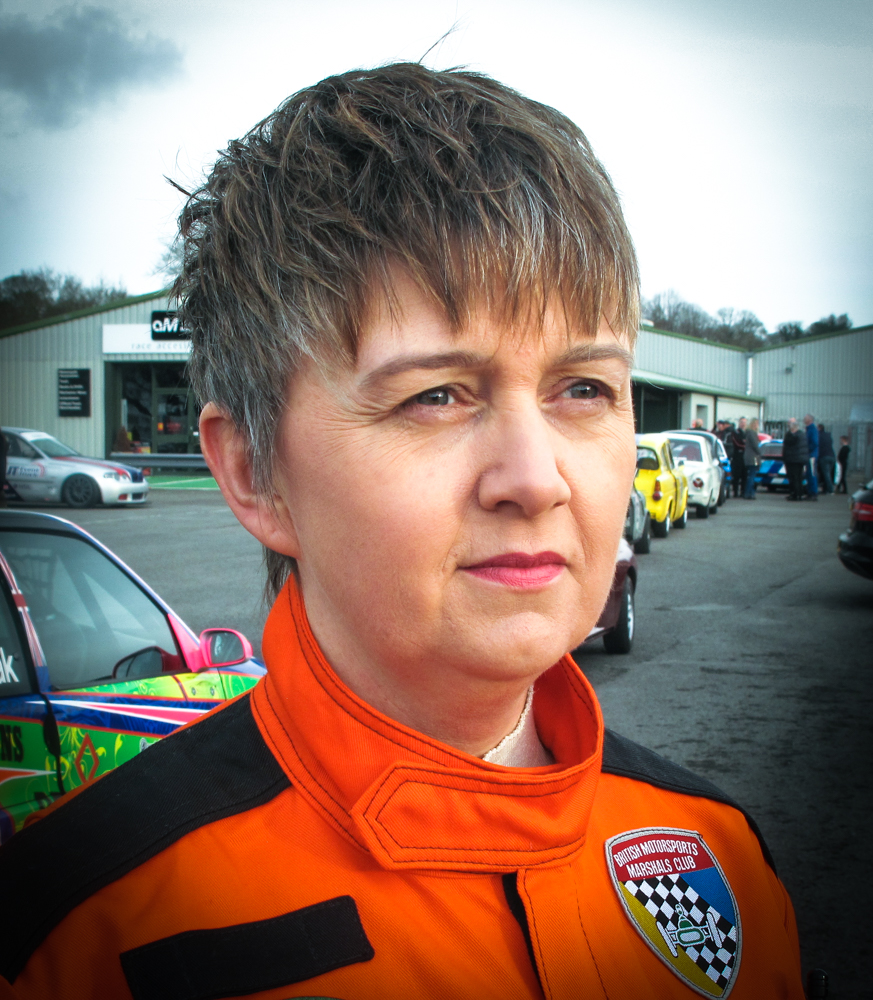 The three R's
Don't worry I am not expecting you to all go back to school – but hopefully you can already read, write and count!
My three R's are Recruitment, Retention and Recognition – what can we do?
Recruitment – we have a number of events we already target for recruitment – BTCC, F1 and WRGB. And I know regional recruitment officers plan to attend other events too. But what can we all do?
Talk to people – your school, work colleagues, sports clubs and spectators at events. Tell people what we do and why you love it so much. If you want a formal presentation ask the Brand team to help
Suggest events to attend – maybe you could help the Recruitment Officer in your region?
Offer yourself as a volunteer at your regional events – they are mostly run on a rota basis so you won't miss the main sessions and you get to talk to people about what you do (even trainees are experts to someone who knows nothing!)
Taster days are a great way to encourage a "try before you buy" scenario and they work! But don't forget to engage with these new people when they come on post for the first time and they return for future events.
Could you look after someone out on a rally for their first time?
Much of what we do is geared to circuit racing – but what about other disciplines? Are there venues where we can put posters? Leaflets?
Local papers / radio stations all love a good news story. Dawnontrack is getting great local publicity with her BMMC branded racing Production GTi
Retention – every year we have a number of members who don't renew or don't come back. What can we do to keep them?
Inevitably work, family and social commitments restrict your free time to enjoy your hobby – we completely understand! But don't leave us – do what you can, when you can. Don't forget to tell the Chief Marshal if you can't attend (even an email after the event!) and especially if you cancel online after the closing date for volunteering. They need to know you are not coming.
Maybe you just forgot to renew – why not set up a DD to ensure it's automatic. And update your contact details via the volunteering system to make sure you don't miss out on reminders.
And while you are there don't forget to renew your Motorsport UK registration too – they need to know if you move address / change contact details too!
But what makes you come back?
What do you like about our hobby? And what don't you?? (Sorry can't fix the weather!)
Do you like socialising at the end of a meeting and sharing stories of the day?
Do you use the benefits that we are attracting? (discounted airport parking / Nimbus gloves / Regalia offers). And are there others that you could help with or suggest?
How about our communications? Do you enjoy my messages? Are you subscribed to the regional newsletters?
Are your regional committees approachable to answer your questions? Always use them as a first port of call for Grading, Training, Membership, Volunteering and Regalia in particular. And any issues which are specifically local should be fed through the regional chairs.
Recognition – we all want to feel appreciated and be involved.
Club ambassadors are doing a great job of ensuring that we are recognised at events they are competing in and across Social media
Our annual awards are presented on a regional basis – can you nominate someone for one of yours? The winners are put forward for our three National awards (sponsored by Cataclean)
Each year we submit a Marshal of the Year and Club of the Year nomination to Motorsport UK – we've attracted some worthy winners in the past. But who is going above and beyond?
Length of service badges are available to recognise your service
One lucky annual member receives a trip to Bedford Autodrome for renewing their membership (congratulations to NE member Joe Watts who is this years' winner – have a great time!)
How about writing an article for your regional newsletter on a particular aspect of our hobby?
I hope this has been pause for thought….we each can play a part in recruiting, retaining and recognising our members within the club and to a wider audience.
Let me have your thoughts and inputs – or contact your regional committees. We may even do a survey and reach out to people – but don't wait for us to contact you – please get in touch!
Have you got a particular expertise or some spare time to offer your regional committees to help in any way. Everyone is from such a diverse background and skill set we may not even have thought of!
And by the way I am a volunteer – I have a day job too – so contact me by email if you need to and I will get back to you as soon as I can. I monitor Social Media but prefer emails – thanks also go to those who take the time to get in touch – feedback is great. It's good to meet some of you on my recent travels to Donington, Brands Hatch and Castle Combe too. Where will I see you next?