Chair Nadine's October message – News from the dark side!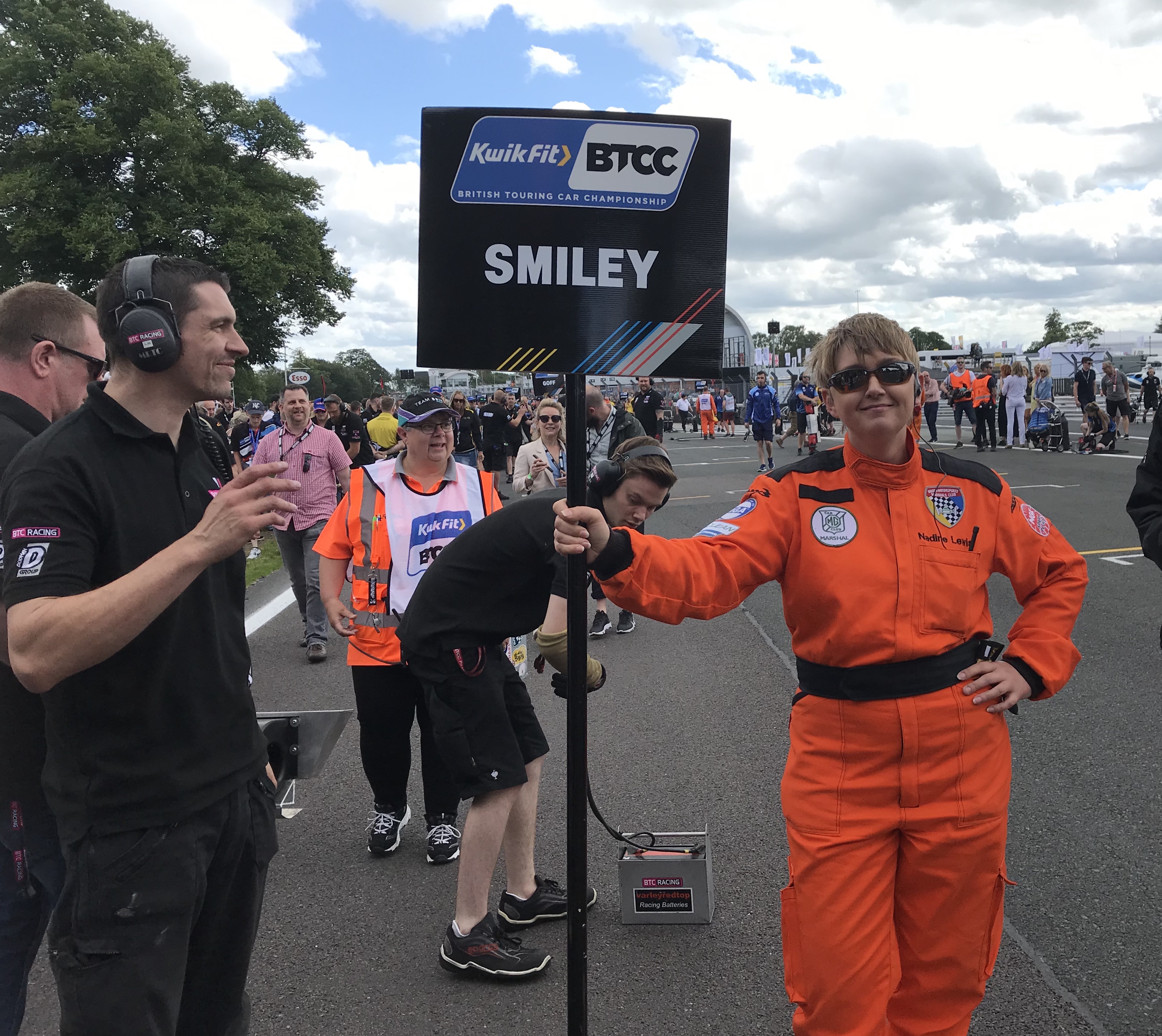 Early September we had BMMC Council meeting – twice a year the Regional Chairs meet and twice a year the full Council sit. This gives us a chance to focus on the club and our strategies and plans going forward.
We used recent donations to purchase training equipment for the regions and this was distributed during the meeting – looking forward to seeing the training days to match. Budgets are currently being requested from the British Motor Sport Training Trust (BMSTT) and hopefully we will have confirmation that training days can go ahead as planned by the regions. Watch out for your local newsletters for dates and timings!
Our Ambassadors are being asked for updates and we look forward to announcing our new President in due course to support the raising of the profile of volunteer marshals within and outside the sport.
We discussed our National awards and potential nominations to go forward for the Motorsport UK Marshal of the Year prize – looking forward to announcing the winners.
I am delighted that we have adopted Race Against Dementia as our charity. Such a worthy cause for a horrible disease. We have a fabulous prize donated by Flick Haigh so don't forget to donate to be in with a chance of winning (https://uk.virginmoneygiving.com/BMMC)
The BRMC new logo is almost finalised in all its forms – with an unveiling being planned for Autosport 2020. I am really impressed with the ideas that have come forward and hope you all like the finished outcome! Additional members added to the Brand team with skills put to good use too – welcome Jay.
As well as Autosport we will be represented at WRGB at Oulton Park this week / Silverstone Motorsport Live at the beginning of November and Race Retro in February. Are there any other events we should be attending to showcase our role and attract more volunteers?
A number of new items are being added to the Regalia catalogue so your Regalia Officers will be updating you soon once they are available.
Motorsport UK updates
Marshals Working Group also took place in September with Hugh Chambers CEO able to join us for part of the meeting and provide an update. Hugh is aware that the National Governing Body has previously not done enough to recognise Volunteers and the importance of their role and we need to act quickly to resolve this. We have created a couple of sub groups to look at Recruitment and Retention / Recognition and the results of their discussions are being further developed to support all marshals in the future.
The marshals grading scheme has been created as an interactive document to make navigation a little easier. This is a work in progress with potential tweaks to the schemes, training programmes and PRCs all being planned for 2020.
Volunteer Officials Committee and Race Committee are both meeting this month so I will be attending both of these and will report back any updates.
Motorsport UK are at the moment deciding who will be sitting on their groups and committees – if you've applied you should hear soon. Let me know the outcome as I won't get told. Just hope I am selected going forward so that I can continue to represent marshals and the BMMC at all levels!
And if anyone wants to be involved in the running of the club please contact me directly or your Regional Committee.