Chairman Nadine's October Message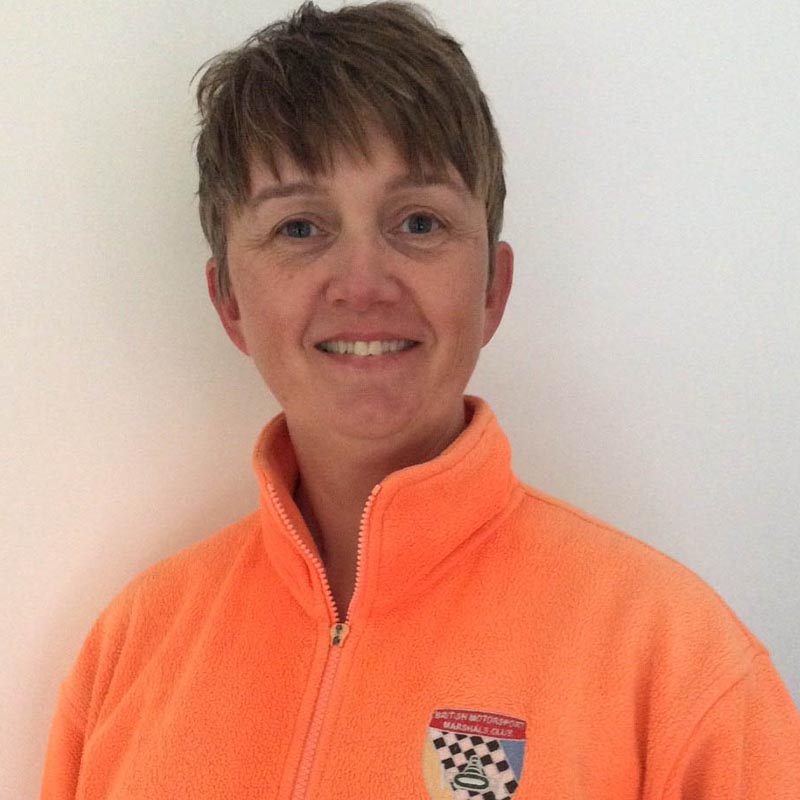 Final quarter…..but we want more!
So we are in to October and the end of the year is rapidly approaching.
In September I paid a visit to Brands Hatch for the first time in about 20 years.  A good mix of racing and some atrocious weather on the Sunday meant for an interesting weekend.  Thanks for the questions and the banter.  Sorry guys but I promise it won't be so long next time!
A good number of marshals helped out on the WRGB in North Wales.  Unfortunately I was unable to go along and a shame we didn't have any local success to celebrate.  Thanks to Pete Wilson for setting up the recruitment tent in Llandudno to seek new members.  Recruitment is something we can all be involved in by talking to friends, colleagues and spectators.  Spreading the word that we are volunteers and always looking for more people to join our ranks.  If you would like to be involved please contact your local committee or Peter direct to offer to help at events or suggest events which would be suitable for us to consider attending.  Derek Murphy has taken on the role of recruiting for rallies so if you can help with recruiting or looking after someone for a taster day please let him know.
The final Marshals Working Group of the year reviewed our activities regarding the PRC checks and responses.  The overall consensus is that the checks are working and marshals are getting their PRCs signed correctly.  We'll be checking other grades next year so make sure you sign up for training days to keep yours up to date.  The Rally grading scheme has been adjusted and PRCs updated and going to print with the MSA.  Next year we will be looking to tweak the grading scheme and PRC cards accordingly for Race and Speed grades.  Training modules will also be updated and a few new ones created to keep everything in line.  So 2020 will be one to aim for!
Now is the time of year when you get to have a louder voice than normal.  At your local AGM of course!  There is nothing to stop you contacting your local committees at any time but the AGM offers you the chance to hear what the committee has been doing for the last 12 months and ensuring that they have your interests at heart for the following year.  I intend to put in an appearance at a few this year to offer my support and am open to questions – so look out for my surprise attendances!
This is also the time of year when you can renew for next year.  Any new members at this time are also offered 15 months for the price of 12 months as limited activity at this end of the year – so welcome to you all.  It's easy to renew on line and safe to do so.
We hope you recognise the benefits of being a member and the work we do to support you and thank you in advance for your renewal next year.  (Direct debits will be taken on 4th January).  However if you feel unable to rejoin we would really like to understand why.  Maybe work or personal circumstances are difficult but do stay in touch even if you are not active on the bank.  If there is something we haven't done or could do better – tell us please!  We are your club, we are here for you but we can only do our best if you help us to understand.
Our request for applications for a brand manager role were well received and we will be putting a team together from all the applicants.  Team leader to be determined and advised in due course with an overall remit for the team activities – watch this space!
Don't forget to check if you are this months prize winner!
As a mark of respect Barrie Williams will still appear as our President on the website and headed paper etc. until a suitable successor has been agreed.