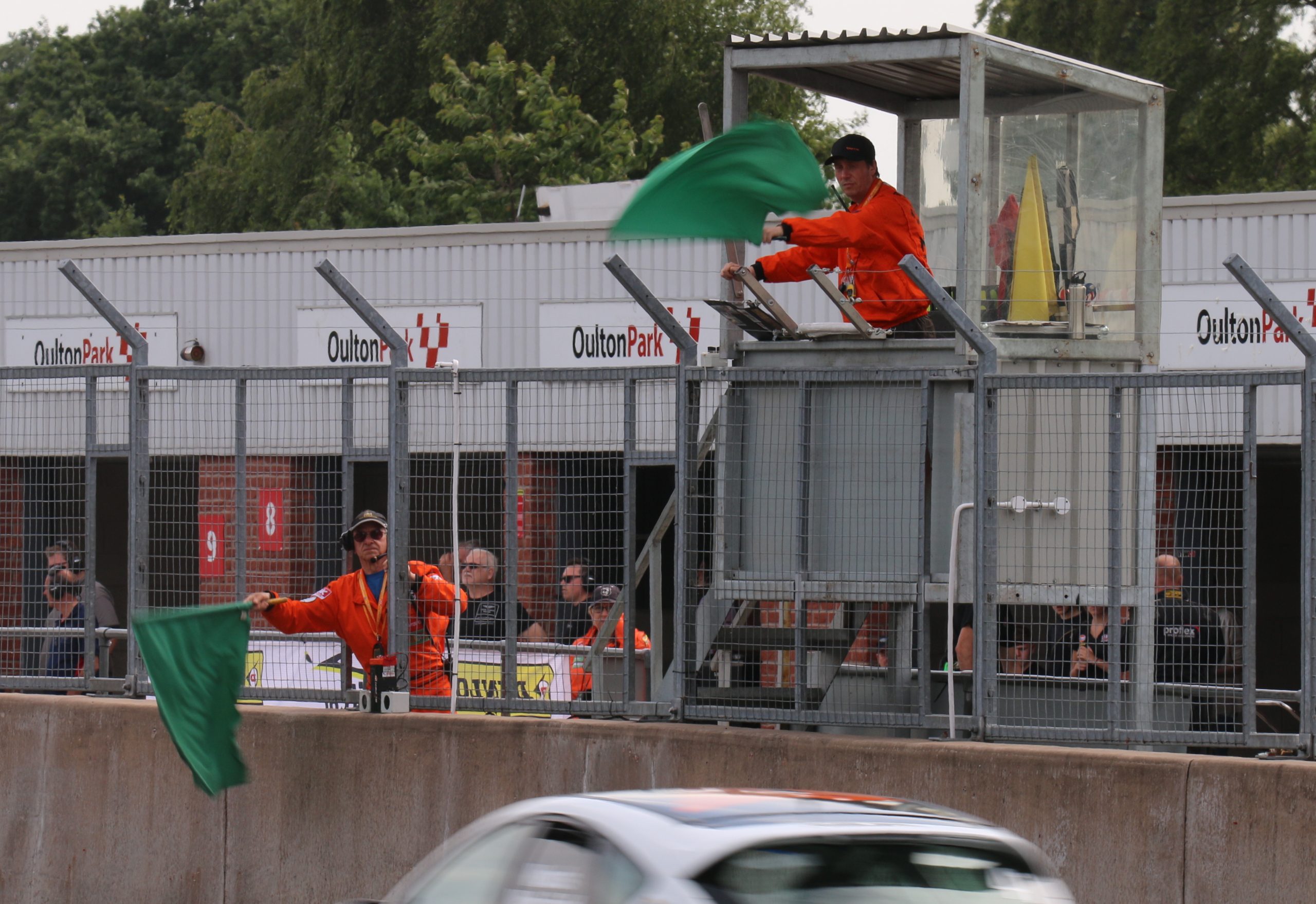 While lockdown restrictions are gradually easing, I am sure many of you are still facing the same challenges – home schooling, different working hours, long meetings on Zoom, home exercising, not exercising and in some cases, loneliness and grieving. And as we move towards the restart of Motorsport this different way of working and living will continue for some time yet.
It's all going to be a bit strange – alien even – new rules for signing on, managing equipment and WhatsApp groups for reporting! We are going to be learning new ways of working and it will be a joint effort between clubs, venues, events and officials.
So things might go wrong or not be as you imagined. Please discuss with clubs, Chief Marshals, COVID19 Officer, your local Committee or me!
Please don't take to Social Media – remember EVERYONE reads this.
We want to show the U.K. public we can bring back Motorsport in a safe and controlled way otherwise we will be back in lockdown again without any sport taking place.
POINTS TO NOTE
The Motorsport UK guidelines have been written for clubs and venues to implement. The clubs will determine how they implement and communicate to officials.
Venues will endeavour to prepare and maintain enhanced hygiene standards before, during and after events. Please assist by following signage / instructions and leaving places as you wish to find them (e.g. toilets, litter bins etc.)
Where necessary stay in your vehicles, maintain social distancing, reduce car sharing with people from other households and wash your hands regularly!
Volunteering – manning levels at venues have been determined by venues with Motorsport UK agreement. It is two per post but these may be a combination of PC, Flag or incident depending on venue. Clubs will select accordingly. I don't envy the selectors – tough job! Their selection decisions to reduce numbers will lead to some disappointment I am sure. Post allocation process will be advised by the Chief marshal – so ensure you understand the exact location to stand as this ensures social distancing measures maintained.
As government restrictions lift we expect the guidelines to change as well.
Declaration – this will be electronic before each event and can be found on Motorsport UK website here [each club will advise their own process for you to complete]
On the day

Incidents – a thumbs up is required from a driver to indicate all is well.

Do not touch or enter a vehicle unless you have the correct PPE

Do attend to fires, direct drivers and only assist pushing where practicable and PPE is used.

Equipment – follow directions from the organisers reference equipment provided, sanitisation, use during the day and returning when task completed.

PPE – most clubs will provide specific PPE where necessary. Recommended – face coverings, spare gloves, hand sanitiser for your own personal use. And don't forget to dispose correctly (preferably take home with you)

If you feel unwell during the day – contact Race Control and advise. Return equipment where possible and leave the circuit as soon as practicable. Keep the Chief Marshal advised of updates to condition after event – especially if COVID-19 symptoms

And remember maintain social distance (2m is still the rule – 1m plus where this isn't possible) and wash hands regularly (did I say that again?!)

PRCs will not be signed at the event. Please record the details of your attendance and this will be checked with Chief Marshals if required.
We have had a new delivery of snoods arrive – black and orange available from our National Regalia Officer. Please contact Eric Ridler directly.
We are awaiting the arrival of BMMC branded face masks – we have ordered a limited quantity to gauge interest but we can re-order. These will cost £6.15 + p&p each and are washable for re-use. These are not medical grade but meet guidelines for when social distancing can not be maintained. We hope you find these useful additions to the Teamwear catalogue – due in stock next week. Watch the website.
The Club is mindful that members have paid full subscriptions for 2020 and yet the opportunity to participate will only commence from 4th July and with restricted numbers at events many will perhaps feel short changed. This would be particularly understandable for new members joining this year, trainees and rally marshals. I want to assure you all that Council will be looking to address this later in the year when our financial position can be more accurately determined.
Finally, our priority remains to keep you safe and well and so please make sure you stay vigilant, follow the required Covid-19 protocols and help prevent the spread of the virus.