Kop Hill Climb Festival receives Queen's Award for Voluntary Service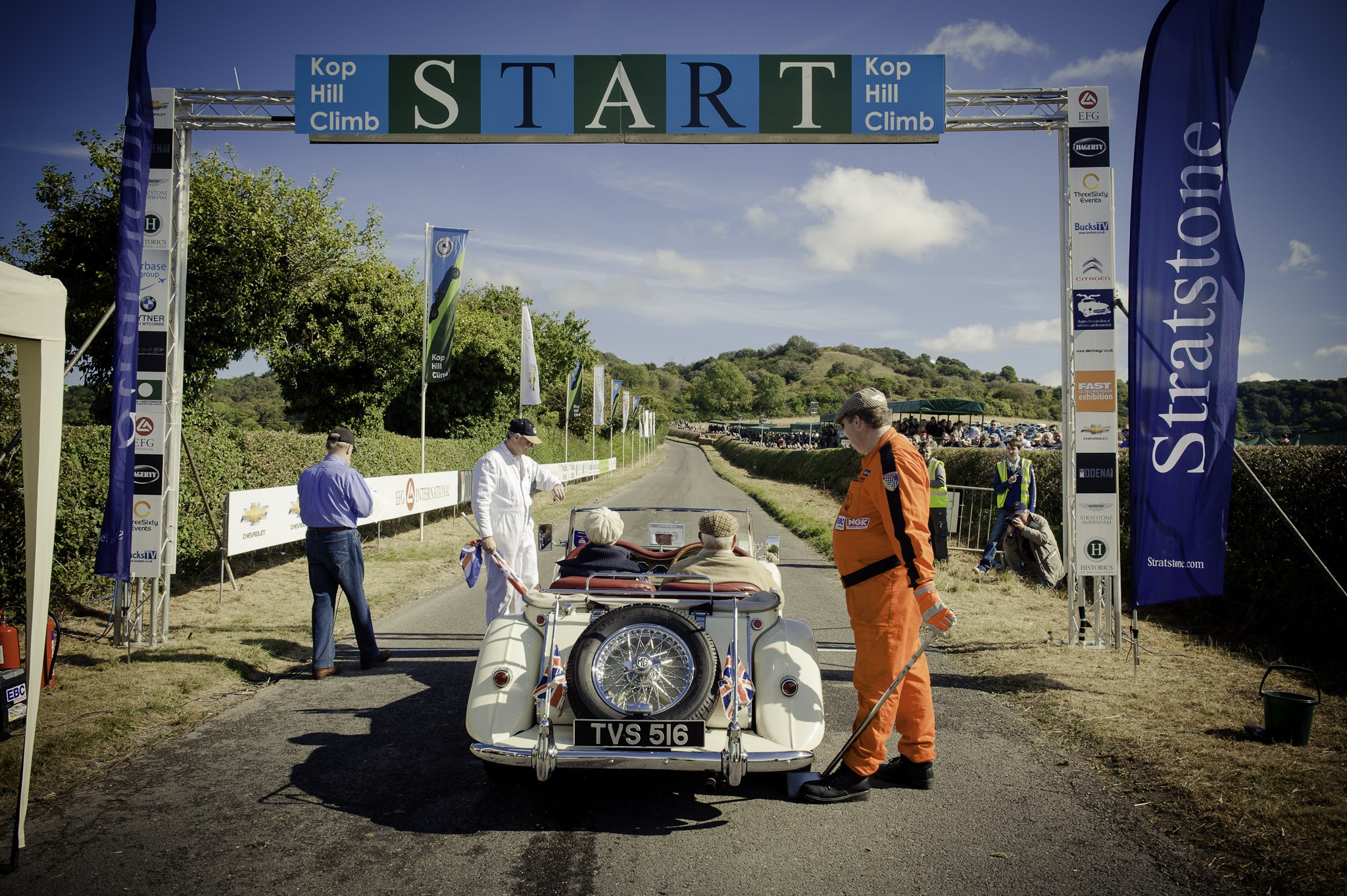 Kop Hill Climb Festival (KHCF) volunteers have been recognised with the accolade of the Queen's Award for Voluntary Service (QAVS) 2020, the highest honour bestowed upon local volunteer groups to recognise outstanding work done in their own communities.
It is the equivalent of the MBE for such organisations. KHCF is one of 230 charities, social enterprises and voluntary groups to receive the prestigious Award this year.
KHCF is run by over 300 dedicated volunteers over a weekend in September. Located in the Chiltern Hills outside Princes Risborough, the event is a revival of an historic annual hill climb for motorcars and motorcycles which dates from 1910.
Volunteers plan all year round to offer the 12,000 visitors an inspiring weekend with a wonderful array of vehicles and good value for money entertainment options for the whole family.
Since the first revival in 2009, the event has raised over £750,000 for local charities and good causes. At its heart, KHCF has always aimed at preserving the spirit originally created by those dedicated amateurs over a century ago. For many, it is considered to be the most genuine and quintessential classic motoring event in the country, often referred to as "a garden party with cars".
BMMC Vice President Chris Hobson said: "BMMC has been involved from the very first days of the event when I was asked to provide marshals for the hill.
"BMMC has been running the hill and paddock for every one of the eleven events held since the re-inauguration. Those marshals who have been volunteers at KHCF have been a fantastic representation of the marshalling fraternity – almost without exception every comment has been of how pleasantly and effectively you have carried out your duties.
"Some have been with me at the event ever since that first one in 2009, some are relatively new to the event. Whether you have helped at all eleven, or just one, you can be very proud of the way you have represented BMMC and Motorsport UK to the many thousands of people who have taken part in or attended the event."