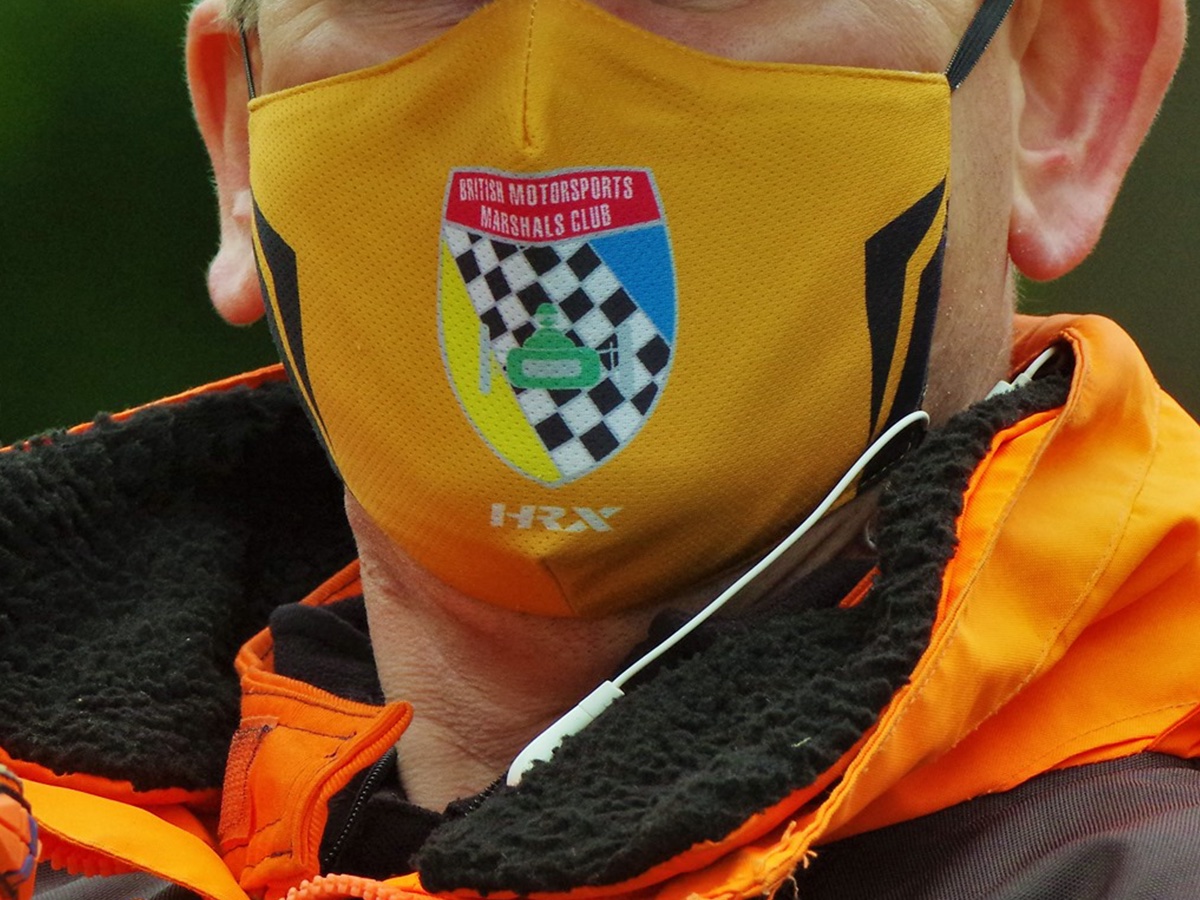 I hope you have all been able to enjoy a Happy Christmas with family and friends and are well rested and renewed for the year ahead.
I spent Christmas at home with family and Ian and I enjoyed a few days away in a cosy cottage in the village of Eyam for New Year. A historic location associated with the plague of 1666 – many stories of great sacrifice and fortitude in the face of an unknown enemy. Tales of death and burial but a village self-isolating to protect the wider community. More than half the village died but many survived as a consequence of their actions and thoughts of others. Sounds familiar?
With COVID looking like a virus we are going to have to learn to live with – we all need to continue to take precautions and look out for others. Please note that BMMC face masks have a limited number of washes but there are plenty in stock for replacing if required!
Sadly events are still likely to be effected for some time to come – the cancellations of Autosport International in January and Race Retro in February are already announced.
The events list for 2022 is being worked on and the Regional Volunteering Coordinators will be updating the database in due course so please be patient as dates are added for fixed venue locations. The BRMC continues to maintain the calendar for rally events and again some already postponed events are now being cancelled or postponed again – so please keep an eye on their Facebook page for latest updates too (https://www.facebook.com/groups/britishrallymarshalsclub/). Please note – if you volunteer direct with the organising club please select "for insurance purposes only" on the BMMC volunteering database to avoid duplicating your application. And if you do need to cancel your attendance, please also inform the Chief marshal directly if within two weeks of the event.
For those of you who pay for club membership via Direct debit this will be taken from your account on 6 January – so please ensure you have sufficient funds available. If you do not have a direct debit set up please ensure you renew online via the membership pages (https://www.marshals.co.uk/membership/renewal/) so that you are entered in the annual draw and maintain access to club benefits.
I do hope to be able to come to some of the regional training days to say hello to a few of you in person and I cautiously welcome back the ability to run face to face sessions. These are for your benefit to keep your skills maintained so please do support where you are able. Zoom sessions may also be still available in some areas if you are not yet ready to join a roomful of people!
Thankfully the village of Eyam is more welcoming to visitors and cash and credit cards are accepted now rather than vinegar soaked coins! A refreshing break with some lovely walks and of course good food, drink and company – what better way to start a new year. Diet starts next week along with going back to work – although that is still home based for the foreseeable future.
Wishing you a Happy and Healthy 2022.