HELEN ALLEN AND BEN KASPERCZAK THE LATEST BMMC BRAND AMBASSADORS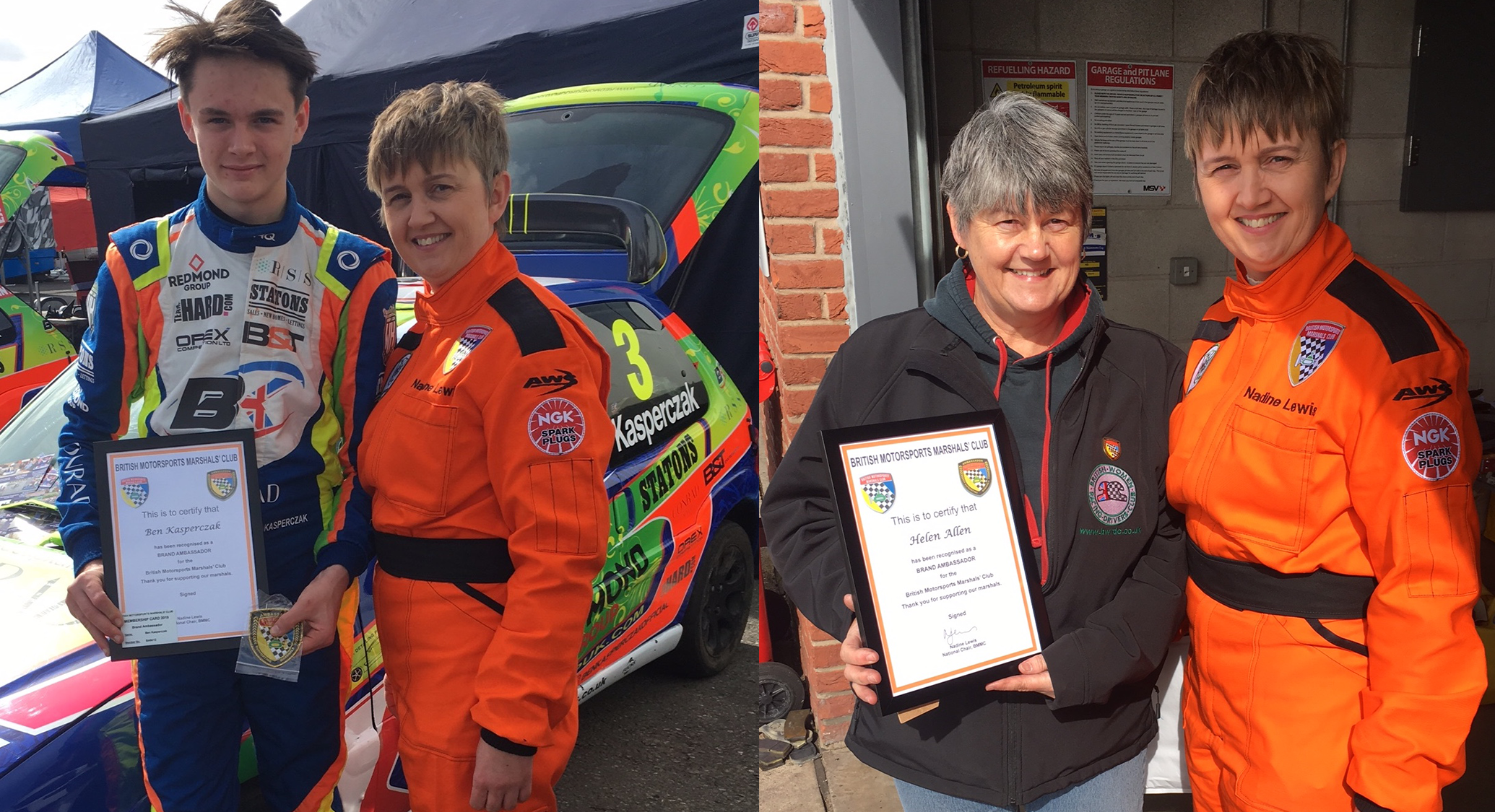 The BARC North West season opener at Oulton Park provided the opportunity for BMMC Chair Nadine Lewis to present two more Brand Ambassadors with their official insignia.
Helen Allen has over 20 years' experience as a racing driver and is currently the Vice Chair and Secretary of the British Women Racing Drivers' Club, while Ben Kasperczak is competing in his second year in the Junior Saloon Car Championship.
Speaking after receiving her insignia Helen Allen said: "The BMMC means a lot to me because without them I wouldn't be able to have so much fun and be so well looked after when things don't go quite the way they should.
Ben Kasperczak added: "I feel proud to be part of the BMMC by becoming a Brand Ambassador, I look forward to working with the team of members and marshals of the BMMC that help to keep us safe on the circuit!"
BMMC National Chair Nadine Lewis said: "We're delighted to welcome Helen and Ben into the ranks of BMMC Brand Ambassadors and the Orange Family! I'm sure in both their respective roles they will help raise the profile of the BMMC and the work our 2,400+ volunteer marshals do week in week out."