How did we get to November already?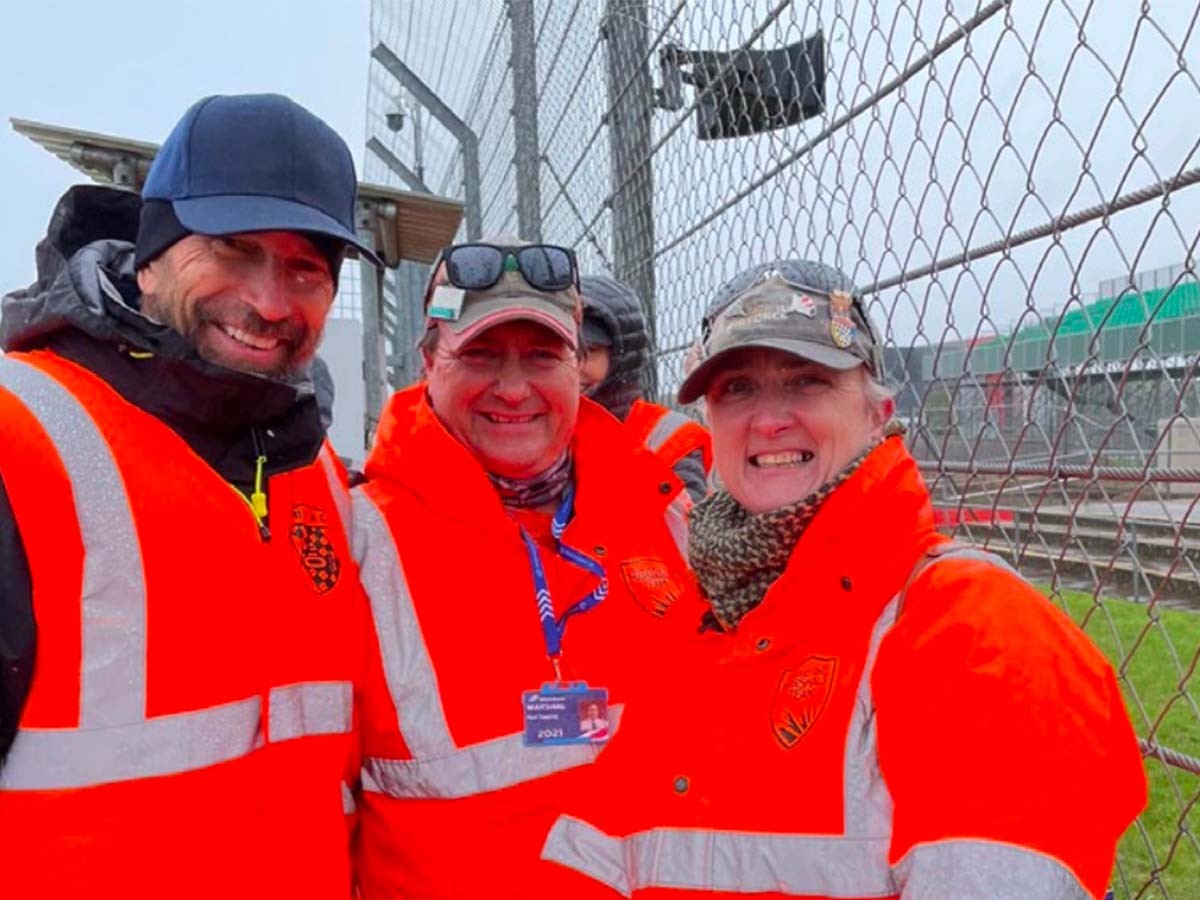 Hugh Chambers, CEO of Motorsport UK, attended a taster day at Silverstone in October and his write up was in the latest Revolution. Well done to Chris Whitlock (SM Chair) for organising the day for him – although the weather probably could have been better – it meant that Mr Chambers had a full experience of what it's like to be on the bank all day! He certainly made a point of mentioning it to me when I visited Bicester HQ and has a new found understanding and appreciation of our role.
Taster days are a great way of showing newbies the ropes but certainly isn't the only route to start marshalling. We are encouraging interested individuals to get started as soon as possible if they wish. Those who need more information are invited to taster days at the earliest opportunity. Please make everyone feel welcome and show them the ropes. We have seen our membership decrease due to the pandemic so let's hope we are coming out the other side and can boost our numbers again!

Mention of drivers doing a day on the bank was also made in Hugh's article. And this was echoed in another article in Revolution about Skills for Success for which I was asked to contribute. I think it is a great way to gain understanding of an event and organisation – we probably get involved in more aspects than anyone else at an event. Hopefully this will be something we see more of in the future – I certainly will continue to encourage this!

Our membership renewals are now open – direct debits will be taken in January as usual. Please take this opportunity to log on via the volunteering system to check your details and in particular your next of kin information in line with Motorsport UK requirements.

Having totted up my volunteering days this year at 41 I hadn't realised I had been so busy. Multiple event days at various locations soon add up! Donington, Oulton, Anglesey, Snetterton, Silverstone, Cadwell and Goodwood have all featured. Next year I hope that I will be able to visit a few different places – but I do need to fit in a twice postponed holiday at some point (COVID permitting!!)

I do have a day job which I sometimes wonder how I fit in but it does enable me to finance my weekends away with a decent meal or two along the way! Having worked from home for the last 18 months it was novel for me to go in the office for a day the other week. Seeing familiar faces in person rather than through a screen and also meeting some new employees in person was great. I might even get the chance to take my team out for a meal next month – oh dear more food!

The rest of my year will be taken up with AGMs and committee meetings. If you do want to get involved remember your regional committees are always looking for volunteers.

I know many of you have plenty more events to go so take care out there.