No need for Halloween – 2020 is scary enough!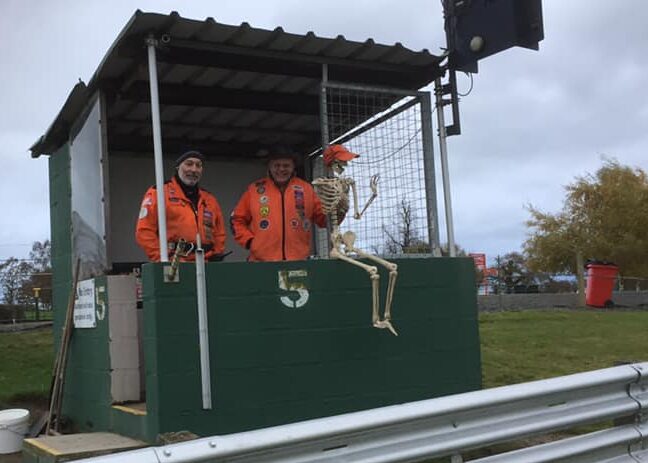 So who wanted to put the clocks back more than an hour? A month? How about a year?
COVID-19 reached its first birthday in October and we're all dreading the terrible twos! Looks like England heading for another lockdown which may affect any events planned for the remainder of the season. Keep your eyes and ears peeled for updates from event organisers and Motorsport UK.
But what was last year like? And would you have done anything differently? Who was at Wales RallyGB – maybe getting a bit wet? Blown away? But would you be back there now – if you could? I bet you would!
Calendars are tentatively making an appearance for next year with hopes and plans that they come to fruition. Fingers crossed! Our database will be populated accordingly in time for the start of next season. And don't forget the British Grand Prix application window has opened for 2021. Slightly different requirements this year due to potential lack of experience gained in 2020 – so check your eligibility. Still no trainees though – sorry.
It's that time of year when we sort out all the boring stuff! Regional AGMs and National AGM are coming up. It's your opportunity to see what your Committee have been up to this year and what their plans are for next year. Even in these strange times we've been in everyone has still been very busy. And your input is important – what have you liked, what's working well, what do you want sorted?
Membership renewals – In September we advised that 2021 renewal subscriptions would be discounted by 50% for payments received before 31st January and thereafter normal rates would apply. Direct Debits will be taken in January as normal. If you don't pay by Direct Debit – Debit/Credit card or BACS payments can be accepted from 2nd November. Please refer to Colin Barnes email of 18 October for further details. And thank you to those who have offered to pay in full.
Overall subsidies – the cost is going up (isn't everything?) but so is our subsidy to match. With effect from orders placed on or after 1st November:
@BMMCUK will be embroidered on both lower arm sleeves as Club "advertising"

Cost of overalls will increase from £74.50 to £83.00

No change in postage of £12.00

Subsidy will increase from £86.50 to £95.00 to continue to cover the full cost from club funds.
Thanks also to the ongoing support of our sponsors.