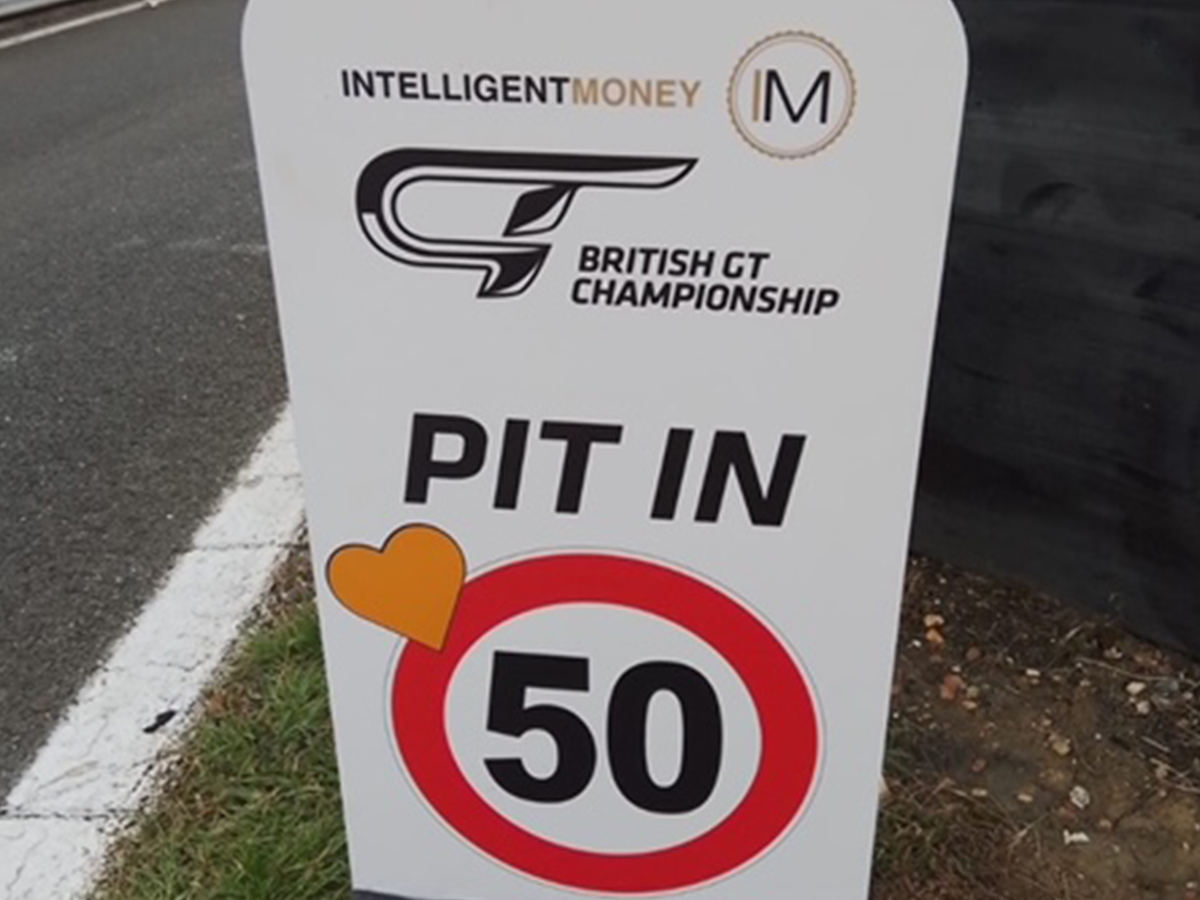 It's been a sad start to August – with the tragedy at Brands Hatch resulting in the death of Rob Foote and the sad passing of Bernard Cottrell a week later.
I was at Silverstone the first weekend in August with awful weather to endure and the dreadful events of Brands Hatch unfolding. Multiple messages and communications to deal with from afar. Thanks to our President Ben Edwards for the kind words of support at the start of his Sunday commentary and the minutes' silence observed. #RIPRobFoote
I was at Snetterton at the weekend for the British GTs – a series associated with Bernie Cottrell – therefore an emotional tribute held on the Sunday morning before racing started. A well respected and knowledgeable character – Bernie was a huge supporter and lifetime member of BMMC – he will be hugely missed both personally and professionally #RIPBernieCottrell
Tributes to Rob Foote were also observed over the weekend at many venues and many racers sported an orange heart on their cars. Thank you to everyone who took part and showed your support for Robs family and all those affected by this incident.
At Snetterton a paddock fire in one of the competitors trucks caused a halt to proceedings – marshals posts rushed to assist but the county fire brigade were required to ensure it was completely controlled. The team raced again on the Sunday and were supported by competitors and others alike – another recognition of our wonderful motorsport family. Rivals on the track – friends in the paddock.
It was my first trip to Snetterton (after trips curtailed due to COVID) but be assured we will be back. A lovely welcome, lots of pre-event information and great updates throughout both days despite all the issues being thrown at us – including the weather. Well done and thanks!
Motorsport UK have issued their latest COVID19 rules update in line with government regulations. Remember that clubs, events and venues are subject to their own rules and regulations which may be at a higher level than nationally so please ensure you follow accordingly. And be mindful that many people are still cautious and need reassurance that measures are being followed and precautions maintained.
This also means that regional regalia sales have also restarted so remember to take your cash and get that hat or snood you still need!
After no renewals necessary in 2020 due to COVID – Motorsport UK will be opening registration renewals later this month. For trainees they will migrated to the new "Registered Marshal" or "Registered Accredited Marshal" to recognise the online training being completed. Remember that before being allowed to marshal a rally without a buddy the online training must be undertaken to indicate the "accredited" status. Further details available in the latest marshals bulletin – if you have not received please check your details via the Motorsport UK website
Further information and updates about the roll out of the new Marshals Pathway next year for all other roles will be shared and communicated accordingly over the coming months.
And finally if you would like to get involved in the running of our club have you considered the role of National Secretary? This is a Director role for the club and key to ensuring the smooth running of our Council and Club rules. Please apply direct to myself if you are interested – applications requested by Sunday 15 August.