Bernard Richard Cottrell – 30.8.1953-07.8.2021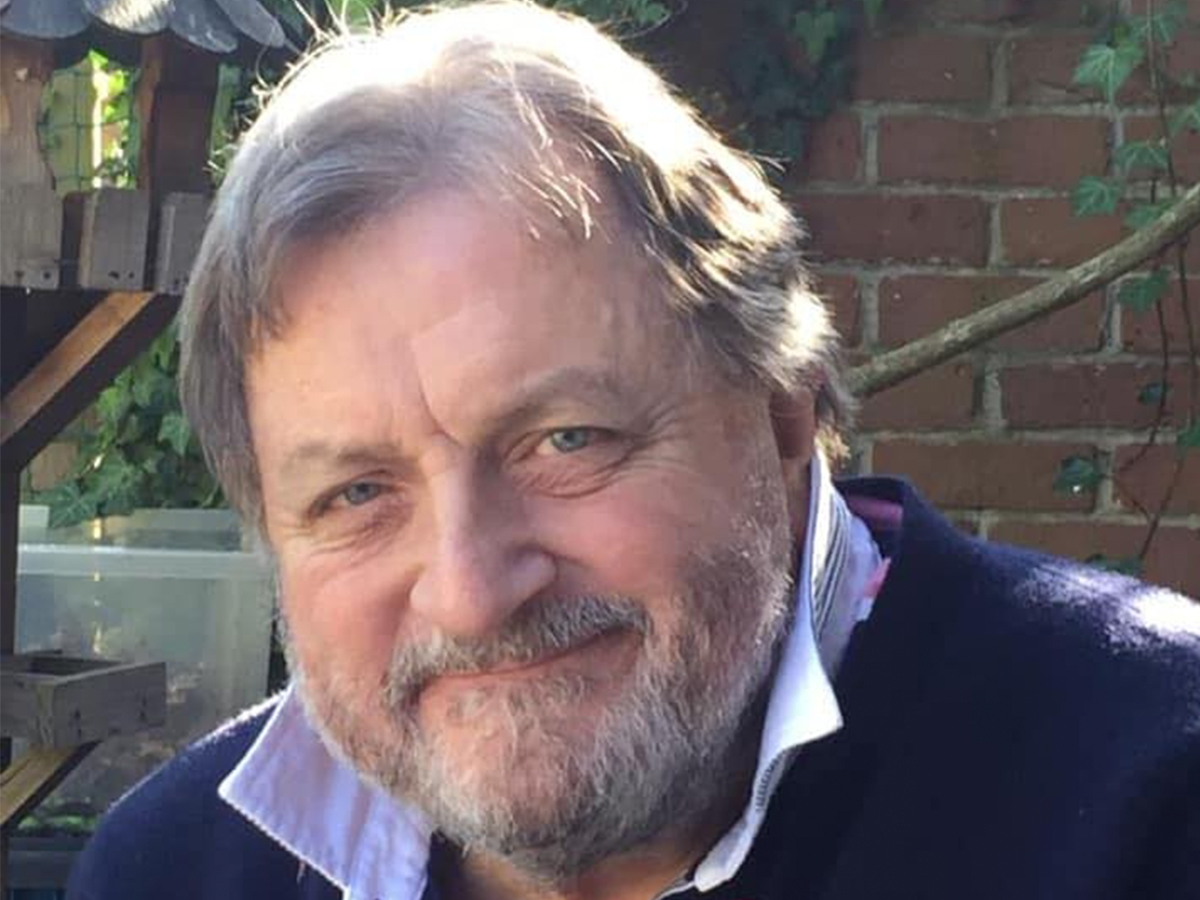 It is too easy to remember Bernard as the man who fought Leukaemia for seven years and finally lost just 23 days short of his 68th birthday. But his legacy is about so much more. His achievements were many and he has been called a legend, a great man and an inspiration. Although he was all of those he was also very humble. He spent his life trying to improve the sport, to help the people he worked with to develop and would go out of his way to help anyone. 
He started his working life in the City and then the Money Markets moving onto event management for Haymarket Exhibitions. He was the brains behind the International Autosport Show, amongst other shows. Although he was event director, he was never too proud to get his hands dirty and muck in with setting up the stands of the show, laying the carpet or even going on the roof of the NEC to put up the radio aerial for the show. Bernard was given BMMC Honorary membership of the SE region in 2014 for his continued support of the club in particular securing an annual free stand at the Autosport show since its inception.
He had been elected as National Chairman of the BRSCC in 2002 and when he finally "retired" from Haymarket he directed all his energy and drive into being full time Chairman. It was through his leadership that the club became one of the premier clubs in the country.
Bernard started in motorsport as a marshal at the beginning of the 1970s, mainly at Brands Hatch but also all over the country. He moved onto driving a fire truck at Brands Hatch, cutting a dashing figure in his white overalls, yellow marshals' helmet and shiny silver boots. With his drive to improve and his organisational skills it wasn't long before he became Chief Paddock Marshal, reaching the pinnacle, Chief Paddock Marshal at the British Grand Prix in 1986.
He was approached by John Nicol, the Chairman of the BRSCC at the time, to become a Clerk of the Course and quickly rose "through the ranks" to become an International A Clerk. Throughout his clerking career he was mindful of the need to bring younger people on. He mentored, guided, encouraged and assessed many of our current clerks of the course.
He became senior clerk/race director for series such as Super League Formula, FIA GTs, Lamborghini Trophy, Formula Palmer Audi, British GTs, Blancpain and, his proudest achievement as a clerk, the two British Grand Prix of 2020. These championships took him all over the world and the quality of the man meant that his great reputation went before him. His courtesy and engaging personality meant that he treated drivers called to race control to see him after a transgression with respect. They rarely resented his decisions and often become lifelong friends!
As he became older, he decided to take on yet another role and trained to become a Motorsport UK Steward, a role he should have fulfilled for the Silverstone Classic this year but was prevented from doing so by his last illness. He was also approached to become Race Director of the 750 Motor Club, which he carried out for over two years. He loved this role, boasted about the Club and was delighted to work with all involved.
With his knowledge and understanding of the sport it was only natural for Bernard to serve on Motorsport UK's Council, Race Committee, Rules Committee and was Chair of the Volunteer Officials Committee. It was through his involvement with Motorsport UK that he continued to work to maintain high standards of race management and contributed to writing the Blue Book.
When he was invited to become one of the few non-racing members of the British Racing Drivers' Club he was delighted and so proud. He considered this to be one of his crowning achievements.
There have been many wonderful words used to express how so many feel about his passing. The void left by him is enormous. Motorsport has lost an energy and drive that can never be replaced. He truly was a giant of the sport, a decent human being and yes, a legend, a great man and an inspiration.