Summer time means crazy races!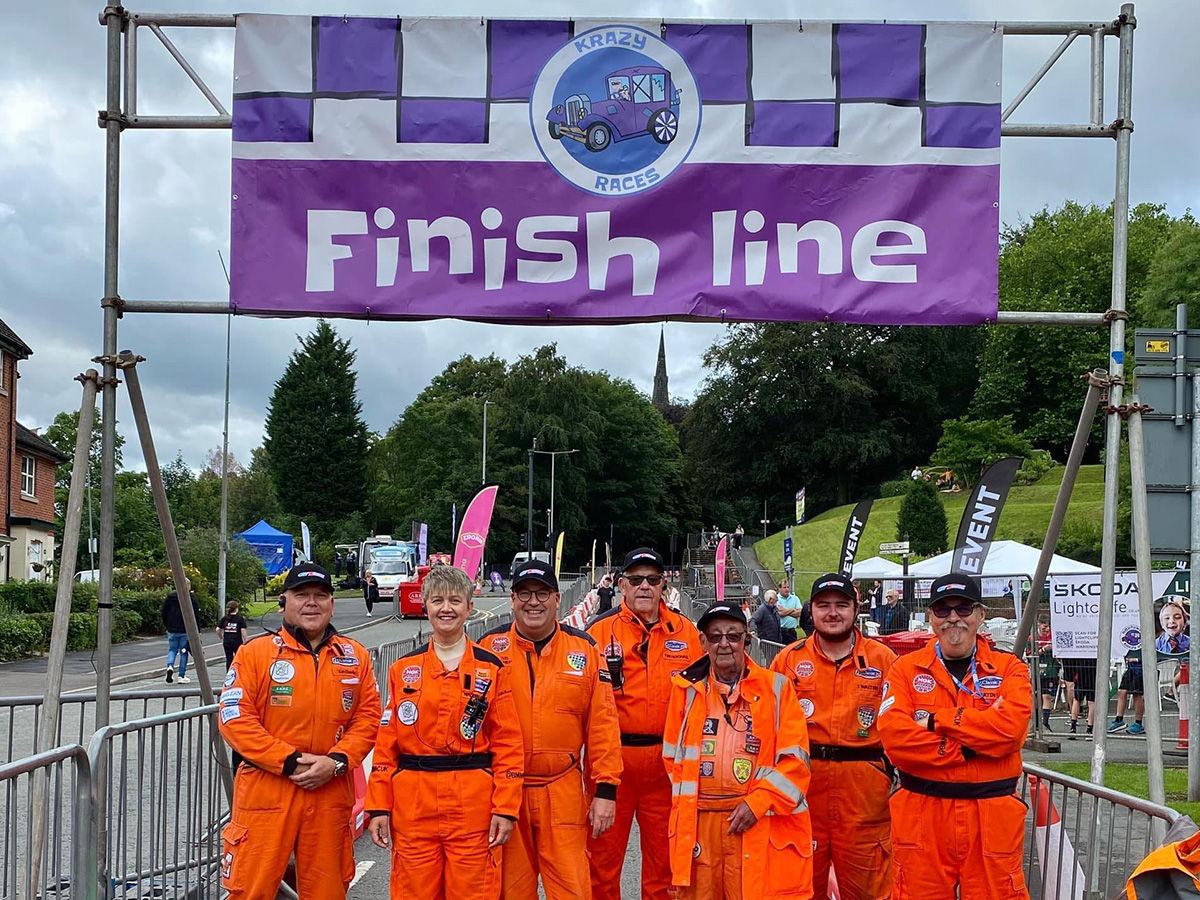 Anglesey at the beginning of July saw CSCC hold their 24 hour event – some apprehension from the club but they needn't have worried. The marshals who came from near and far (!) did sterling work to make the event a success. A few tired people by the time we finished on Sunday lunchtime but many hope it's back on the calendar next year…….pretty please!
The British Grand Prix saw two Brits on the podium – a few organisational issues to iron out for next year for those attending and the recruitment tent (as per separate mail message) but discussions have been started with Motorsport UK so watch this space for updates.
There has also been discussion around Recruitment, Retention and Recognition – our survey plus a Motorsport UK club survey highlighted similar initial conclusions around the reasons for attending (or choosing) events. There will be further working groups and feedback to Sporting committees and Clubs accordingly. And if you want to get more hands on then why not apply to one of the Committees within Motorsport UK? Applications open until 7 August direct to Motorsport UK as per the latest Revolution publication (https://www.motorsportuk.org/revolution-magazine/)
Northwich hosted the third Krazy Races event of the year – and it was certainly Krazy. Mixed weather conditions and dodgy brakes led to some interesting finishes on what is the longest track they use. Great fun and a bit different. Next stop is Wolverhampton at the end of August and then Lancaster in September. Still time to sign up – if you are interested please drop me a line.
Motorsport UK have released a video referencing the installation of the Light Panels. This was sent to all registered marshal – further communication is required but any comments on the video and actual issues experienced should be sent to Motorsport UK directly as requested in the video.
SE Region – a few marshal point changes requested by Motorsport UK. Marshals should raise concerns via the safety@ email to Motorsport UK or via their regional circuit reps.
NW Region – BMMC NW marshals raised an amazing £239.38 from the sale of Oulton Park 70th Anniversary cloth badges, kindly donated to us by circuit management at the recent Gold Cup event. We are very grateful for their gift and donations have been sent to Race Against Dementia – our chosen charity. Thanks for your generosity.
NE Region – the Social Media channels for the region are in the process of being refreshed so that there are more ways to communicate with the region. Updates soon!
Mids Region – Mel Baggeley has taken on the role of Safeguarding Officer for the ES Team and Donington Park specifically. The safeguarding policy will be updated on our website shortly to reflect this addition.
The Fun Cup competition has now closed with a phenomenal 80 plus applications. Those successfully through to the next round will be contacted in due course. Thank you so much for your interest and stories – a few decision making evenings now required!
Sadly MGCC announced at Cadwell Park at the weekend that it was their last independently organised meeting after 60 years of motorsport. The meeting at Snetterton in September will run in collaboration with Equipe Classic Racing and Motor Sport Vision Racing. Championships will race on and further announcements will be made. We thank them for their ongoing support and wish them well.