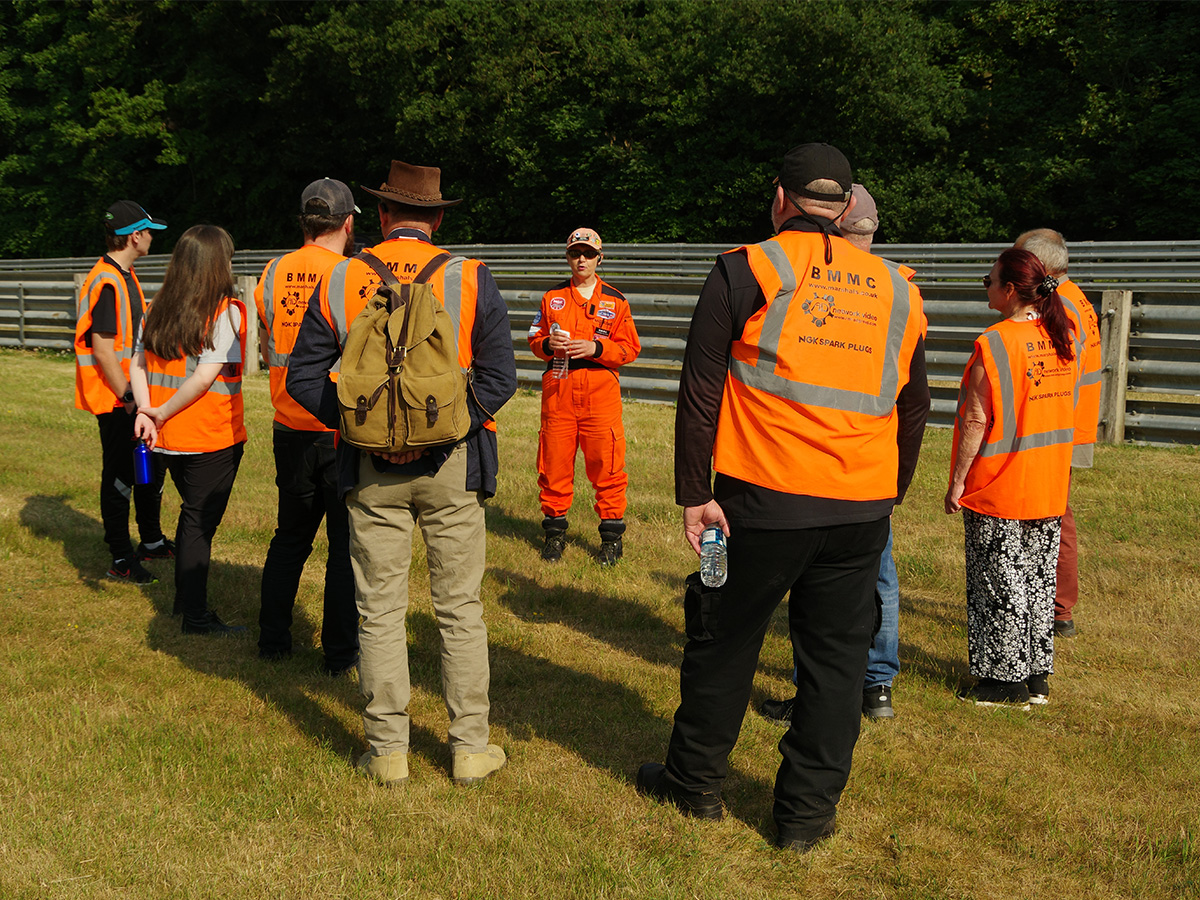 We are halfway through another busy year and much has happened with much to do!
Race Committee was held in Bicester in mid June. This is a specific discipline committee discussing all matters related to Race events and I have this seat as BMMC Chair.
Discussions centred around the re-write of the National Championship Regulations (NCRs) currently known as the "Blue Book" or "Year Book". This rewrite is to enable the navigation through the sections to be easier especially online. Much of the rewrite should simplify the wording and some re-writes to reflect reality!
This is a huge job and all committees are involved in their specific area. We also discussed any potential new / changes to regulations – including a review of the amended Track Limit rules. Unfortunately, we didn't get a chance to move on to "Future of Race" – part of the strategy going forward. Some ideas already put forward but time to gather more suggestions and discuss further.
Motorsport UK Council and AGM was held on Tuesday. The Council's responsibilities include the governance of UK motor sport, the improvement of safety, the regulation of motor sport by enforcing FIA regulations and drawing up National Rules of Competition, judicial matters and dispute resolution, and the development of motor sport together with the approval of British Championships. We had some interesting presentations from the FIA on safety (harnesses / netting and helmets), karting and trials as well as discussion about non-Motorsport UK activities.
BMMC Council welcomed Cath Holmstrom as National Training Officer. We discussed sustainability, our IT databases, the North East region, our Charity partner for 2024, lights and flags signals plus Race with Respect. We publish a summary on the website for members to read (https://www.marshals.co.uk/marshalling/national-council-minutes/)
Volunteer Officials Committee takes place later this month, but I have already had a number of meetings regarding the NCRs review with the Motorsport UK legal team over the last month too – our specific section is on officials.
A few reminders……
Fun Cup competition – an absolutely amazing opportunity. Applications deadline 31 July
Marshals survey – we would like answers by mid July so we can review, action and feedback to clubs and Motorsport UK. We are aware that they have launched a club survey at this time too
Your BMMC number is our unique reference for you identifying your region (AB1234) and Motorsport UK is a 6 digit number – please remember to share your Motorsport UK number with the membership and grading representatives to update your record.
BRDC Charity – we are in partnership with this charity which offers support to drivers, mechanics, officials and marshals in motorsport no matter where you are in the country. If you need help please do approach them for support (http://www.brdc.co.uk/BRDC-Motor-Sport-Charity) and remember we have regional committees and our EAP to support you too.
Looking forward to supporting CSCC at Anglesey this weekend for a 24 hour race weekend with a difference – similar to Le Mans Classic which is also happening this weekend, where BMMC Ambassador Jack Fabby will be competing!