BMMC appoint new National Training Officer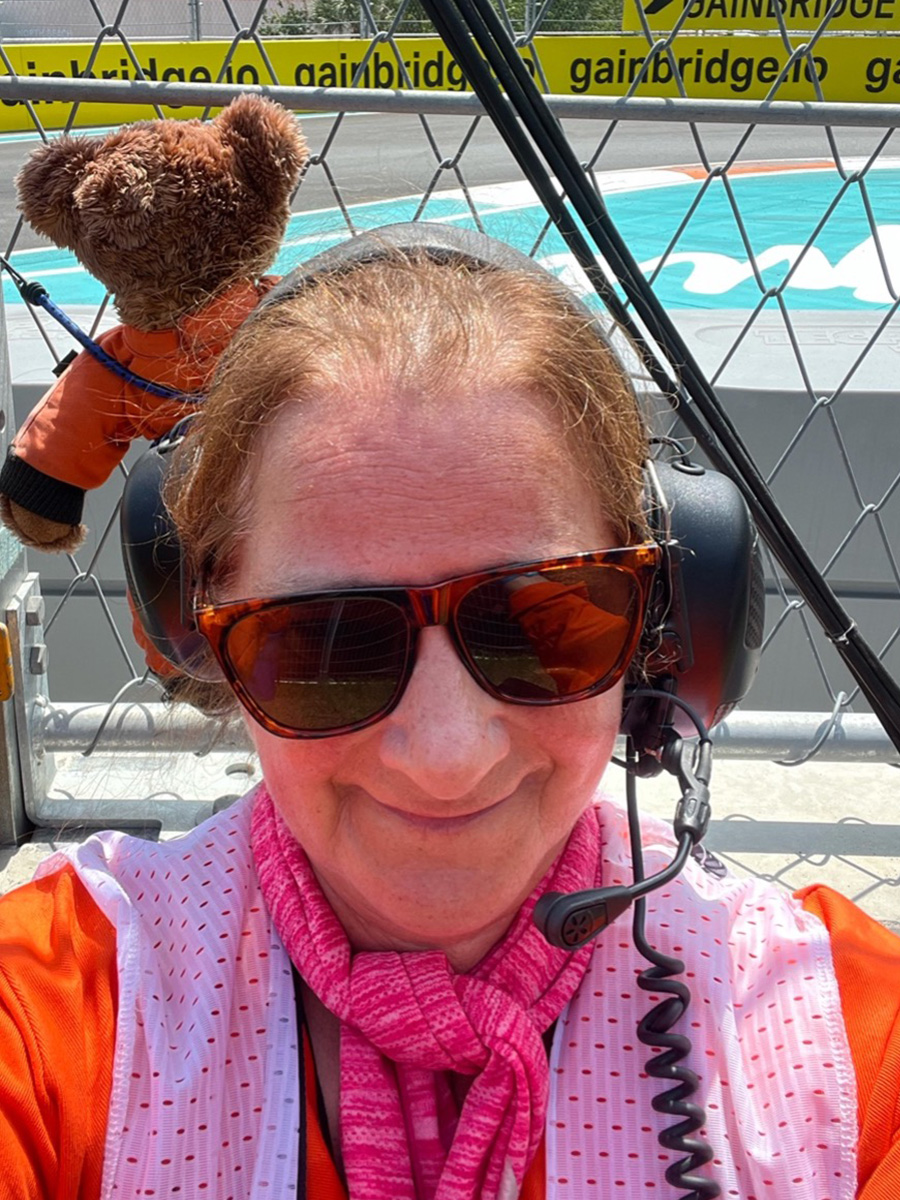 Cath Holmstrom has been appointed as the new BMMC National Training Officer (NTO) and will assume her post as an Executive Officer of the National Council with immediate effect.
Responsible for providing members with appropriate training in line with Motorsport UK and BMMC requirements, in a timely manner, the NTO is the single point of contact for all training related matters for the club .

Cath brings a wealth of experience to the role as a professional educator and her day job is centred around training and education, having led professional training courses for the last 15 plus years. Whilst not directly related to motorsport, what is at the heart of this is Cath's commitment to high quality education and training and leading others to deliver this too.
Cath's marshalling journey started after watching motorsports and realising that she was more and more watching the marshals not the cars! After circling the recruitment tent at Goodwood Festival of Speed and being assured that there were indeed a few other female marshals, Cath joined Goodwood Marshals Club and almost immediately afterwards also joined BMMC.
Goodwood sprints and speed trials provided the perfect start for Cath who quickly realised the addictive nature of marshalling and with the encouragement of many of the lovely friends made during early days of marshalling, started volunteering at Brands Hatch and Silverstone race meetings in the same year.
After being handed the yellow flag on her first race meeting, she knew she was hooked and spent the next two years getting as much and as varied experience at different events as possible, taking the advice to learn for herself what she did and did not like.
Since that first year, Cath has maintained this commitment to as much variety as possible in terms of circuits, nature of event and roles. Whilst her usual role is that of flag marshal at race meetings, she is increasingly enjoying dipping her toes into being a Post Chief (including at the recent Miami Grand Prix) and has been a Post Chief at speed events for some time.
Cath's commitment to high quality and accessible training and ongoing learning is one a key transferable element between her day job and her marshalling. On post, she is rarely happier than when asked to introduce taster day or cadet marshals to flagging or other aspects of marshalling and is looking forward to bringing these varied experiences, interests and commitments to the NTO role.
Speaking after her appointment Cath said: "I'm both delighted and honoured to be invited to take on the role of NTO and look forward to working with all the Regional training officers to ensure we are delivering a programme of high quality and relevant training for our members."
BMMC Chair Nadine Lewis added: "Cath brings a strong professional background in training and education to the NTO role and I'm sure all members look forward to working with and benefitting from her experience in this field."
Cath can be contacted via email at: nat.training@marshals.co.uk