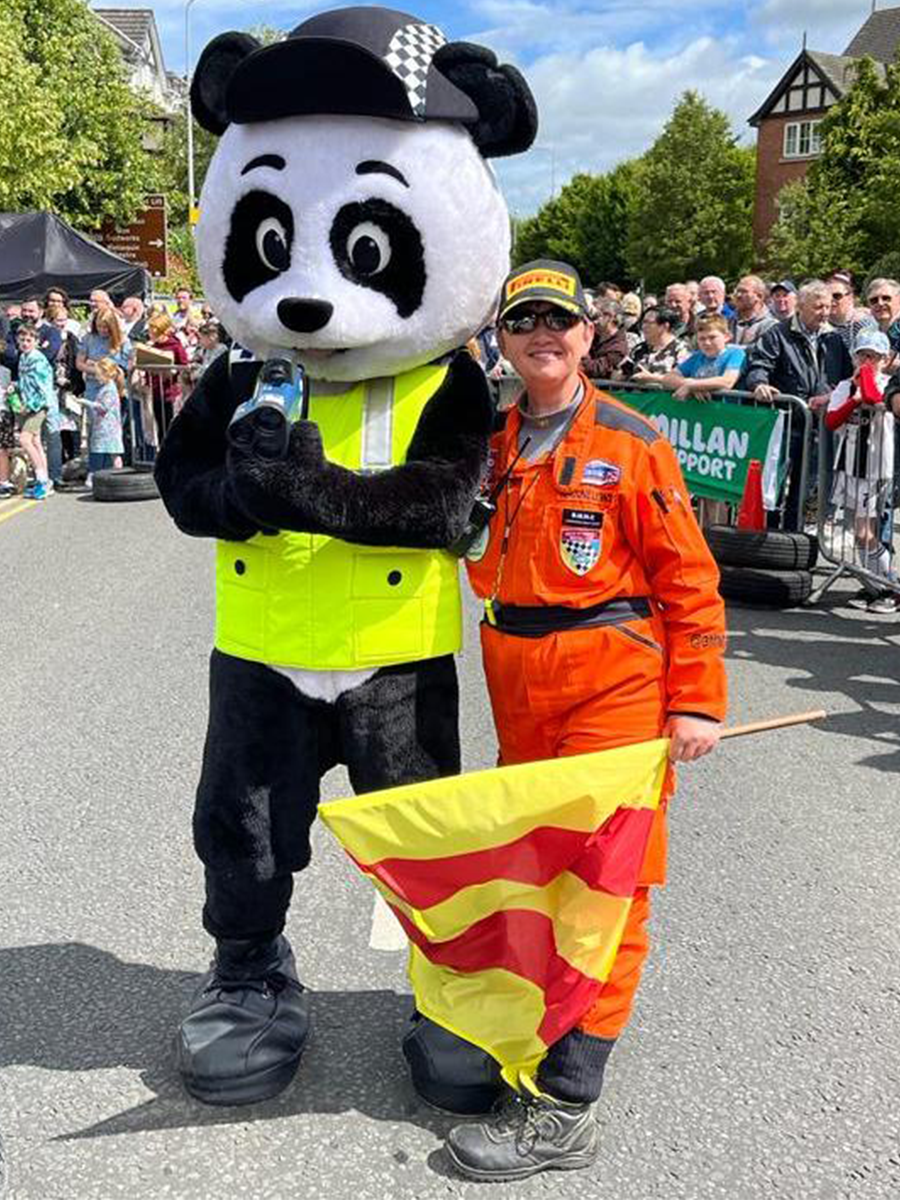 Marshals Pathway – John Edwards and Steve Woolfe responded to the survey on behalf of the BMMC to ensure no bias from the Chair(!). The response included:
concerns about the omission of the flag grade
the combination of Specialist (off track) and Track (on track) in to one Race pathway
the reduction in experience days required in each role as a consequence of this combination
how some individuals may feel restricted as they are unable to perform certain duties
Following the survey I was of a mindset to veto the whole Pathway as there seemed an insurmountable chasm to bridge between the proposal and the responses. Sam Walker and Sofia Macbeth from Motorsport UK were tasked with adjusting the Pathway whilst broadly keeping the same thought processes behind the structure. The changes were again discussed at Marshals Advisory Group (MAG) in June and I am pleased to say that a raft of changes have been made which means I can now support the Pathway. Further clarifications, additional FAQs and supporting documents are being prepared ahead of the launch planned next week. I hope that the work put in by Motorsport UK and the MAG alleviates concerns raised – we have definitely listened. There will be a number of follow up emails to ensure the mapping process is clear in the new structure but by and large this should be a fairly straightforward process.
Please note that if you have not renewed your Motorsport UK registration for 2022 then you will not receive any communication or confirmation of your grade going forward (please renew now if this is you so that you don't miss out!).
Renewals for 2023 will start in August with Motorsport UK so once you know your new level then you are good to go! However if you are likely to complete an upgrade (currently in process) BEFORE 31 December 2022 then please hold off the renewal so that you can upgrade in the new scheme using the current requirements. If you are unlikely to complete an upgrade process before this date then don't worry all signatures and training days will still count for future upgrades. Explanations of this process will follow from Motorsport UK with the new Pathway.
I had the opportunity to voice my opinion at Race Committee on the process by which the Lights Trial has been communicated. I was firm and polite but sufficiently animated to get my points across! I also had a discussion with Motorsport UK on the Sunday morning of BTCC at Oulton Park. Suffice to say there were some interesting comments raised by Race Committee and responses given by Motorsport UK. I am due to be involved in the working group which will meet next week. Further updates to follow on this topic!
Krazy Races Northwich was supported by 8 NW BMMC members last Sunday – something a little different but great fun with a 15,000 strong crowd. The organisers would dearly love a similar support for their Wolverhampton event and we are providing feedback to ensure this will also be a success. Please get in touch if you can help support this event.
And finally it is the British Grand Prix this weekend – for those of you on duty please take care, enjoy yourselves and show the world how we do this as an Orange Family.