Barrie Williams award 2021 goes to Margaret Simpson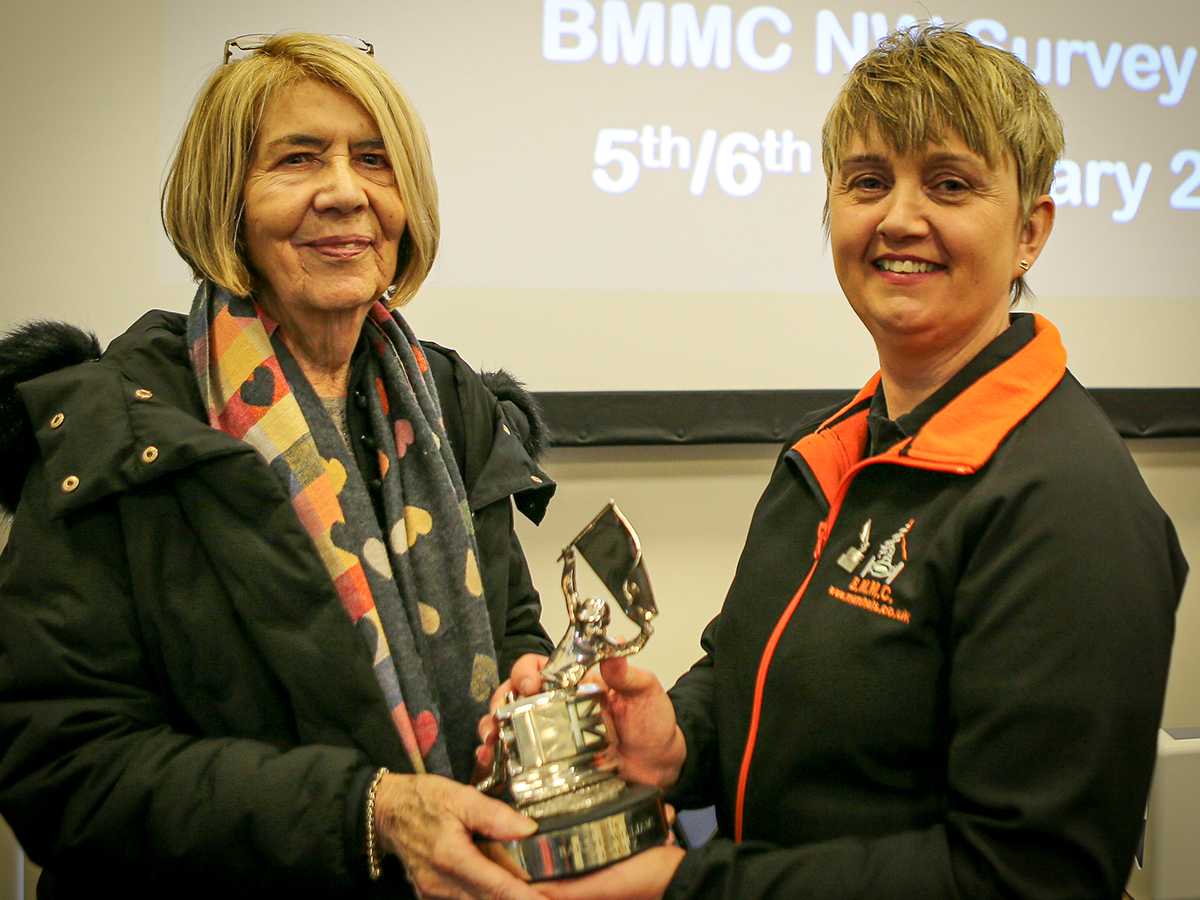 Nominated by the North West region, Margaret Simpson has given continual, tireless work in the organisational side of running motorsport events in the North West in her role as Chief Marshal; a mammoth task had been made even more difficult due to the Covid-19 pandemic.
Margaret is always a fantastic presence at race meetings and makes the effort to visit marshals out on circuit to ensure everybody is happy and check on their welfare.
Always putting the wellbeing of marshals first at every event she is Chief Marshal for, and always 'fighting the marshals' corner', Margaret often goes out of her way to support marshals, whether that be hearing grievances and escalating them appropriately, or thanking marshals for their efforts at events.
Commenting after presenting Margaret with her award BMMC Chair Nadine Lewis said: ""Margaret's nomination was put forward by the NW region but her contribution has been recognised by the whole club. Her support for the marshals has been unstinting in ensuring their needs have been catered for as we have worked through the pandemic.
" I am delighted to have been able to make this presentation at the NW training event and honoured to have presented it to such a worthy winner and a dear friend."