Mini Se7en donate £1500 to BMMC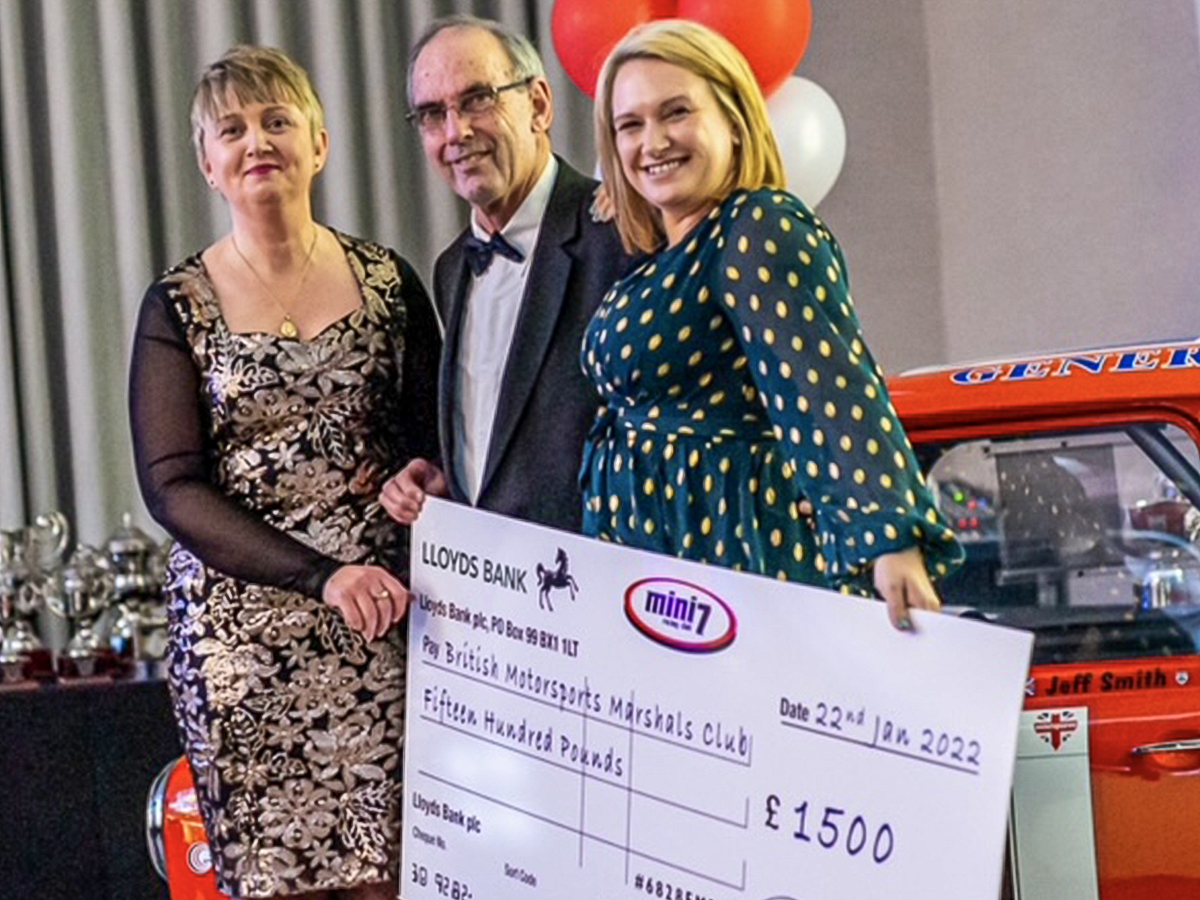 The Mini 7 Racing Club has made a generous donation of £1500 to the British Motorsport Marshals Club (BMMC) at its recent annual awards evening.
Since the first Formula Mini Se7en race at Brands Hatch in 1966, the Mini 7 Racing Club has remained a favourite for drivers, race commentators, spectators and marshals alike.
The cars offer excellent value for money, with plenty of overtaking opportunities and a turn of speed that can surprise and often outpace many modern alternatives.
The latest in a series of generous donations to the club was collected on behalf of the BMMC by National Chair Nadine Lewis.
Speaking after the event Nadine said: "It really is humbling to hear the high regard in which our members are held by the wider motorsport community as I travel around the country representing the club.
"It is also very humbling to receive such generous donations such as this one for £1500 from Mini 7 Racing Club for which we are all extremely grateful."