Barrie Williams award winner for 2022 is David Dray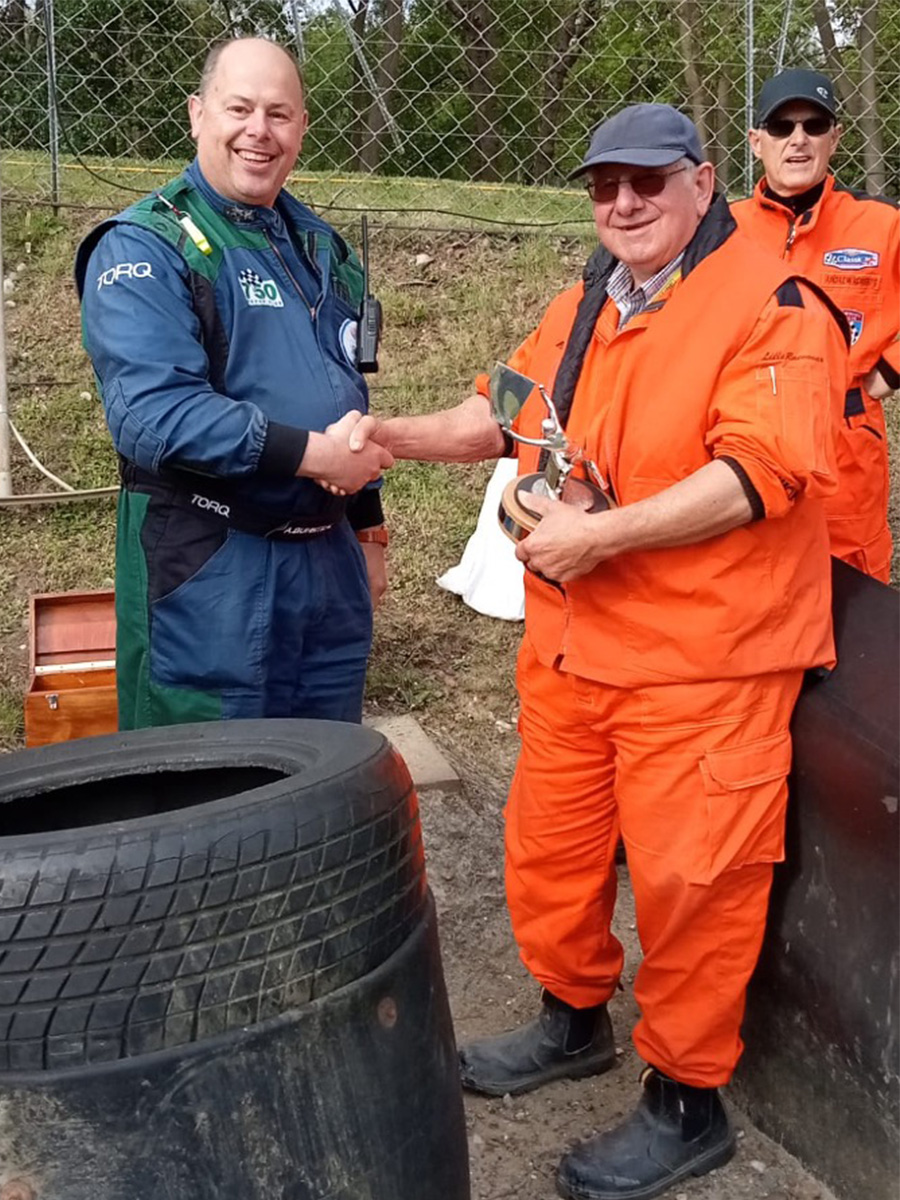 The BMMC Barrie Williams national trophy for 2022 was awarded to David Dray at the recent 750mc meeting at Brands Hatch at post 6 where he was post chief.
For those that know David's story, to see him back marshalling is a testament to what epitomises us as marshals. This award recognises from the national level David's courage and continuance in the sport we all enjoy given traumatic events several years ago.
David or "Magnet" as he is affectionately known lived up to his name several practices later with a serious incident at his post with the driver walking away without injury. David as ever the professional was there with reports ready and supporting his team as I was part of the rescue team attending.
On behalf of the South East region, national officers and all the marshals we congratulate David on this achievement. 
Responding to receiving the award David said: "I want to thank you Andy, and the whole of the BMMC for the nomination and receiving the Barrie Williams Trophy for 2022.  You caught me right on the back foot when you presented me with the trophy on post 6 at the 750mc meeting.
I said at the time I did not go into marshalling to win Trophies, and since starting back in 2007 I have won 4 and every time I get presented with one, I do get very emotional. And this trophy I got very emotional indeed over.
But I do want to say that, without the support of the top officials, my marshals on post, the Rescue units and Doctors that have come not only to my incident, but to all incidents that are maybe caused by my magnets. I would not be the marshal I am today.
A really big thank you, to you Andy and the SE committee for the work you all do for us marshals."
David Dray