BRITISH MOTORSPORTS MARSHALS' CLUB APPOINT NEW PRESIDENT – F1 COMMENTATOR BEN EDWARDS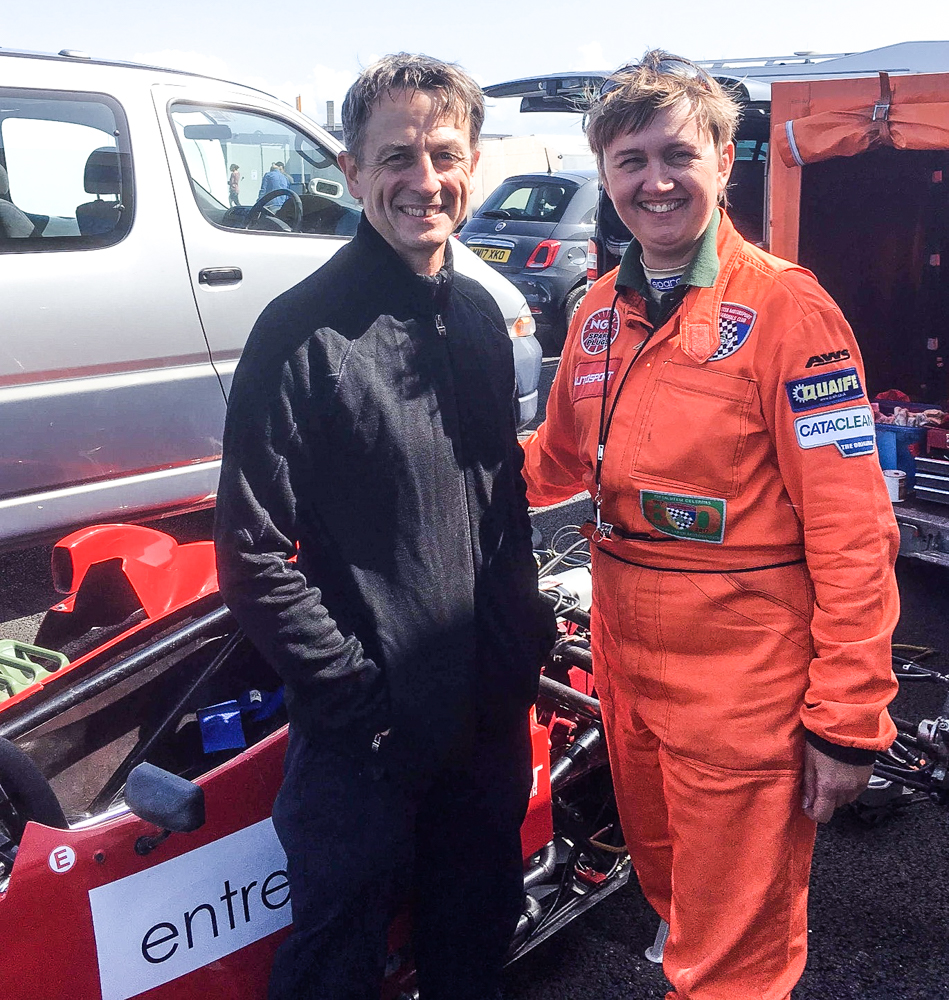 At its Annual General Meeting today (1st December 2019) the British Motorsports Marshals' Club (BMMC) ratified the appointment of Ben Edwards as its new BMMC President following the sad loss of Barry "Whizzo" Williams last year.
The voice of F1 for Channel 4 for the last four years, and the BBC for the previous three years, Edwards has a long and distinguished career in motorsport and becomes the sixth BMMC President in the Club's 62-year history.
Ben started in motorsport as a weekend mechanic, becamea racing driver and instructor, won 2 National motor racing titles and then swapped steering wheel for microphone to establish himself as one of the foremost commentators in the world. His racing exploits included Formula Ford, Formula First and the Vauxhall Lotus series where he raced against Mika Hakkinen, Allan McNish, Gil De Ferran and David Coulthard. He was a senior instructor at the Brands Hatch Racing School, working with the legendary Tony Lanfranchi, and remembers teaching Jackie Stewart's son Paul some of the basics of circuit driving.
His commentating debut also came at the Kent circuit, where encouraged by Brands stalwart Brian Jones, he quickly became absorbed in the process of communicating his favourite sport.
He made his TV commentating debut alongside Tiff Needell in 1987, became a regular on Eurosport in 1993 and covered Formula One with Eurosport in 1995-96.
Four years spent covering the US racing scene were followed by another year of F1 in 2002 for Sky, when he also became ITV's voice of the British Touring Car Championship. World Championship Speedway, Powerboats, A1GP and World Rally have all come under his umbrella since then and he voiced the official F1 highlights DVD for many years.
In 2008 he commentated several Grand Prix for 'F1 in Cinema' while in 2010 Superleague Formula and FIA GT1 World Championship were added to the list.
He enjoys writing about the sport, and still competes occasionally in order to maintain that link between race fan and driver.
Speaking on his appointment Ben Edwards said: "It is a real honour to take on this role, as I have nothing but admiration for the dedication and excellence of Britain's marshals. I was blown away when I was approached to be President, although that may have been because we were in Anglesey at the time.
"Whizzo was a legend and filling his boots is impossible, especially as I'm only a size 7, but I am looking forward to engaging with the Club and celebrating the passion for motorsport that stretches from F1 to local car club meetings. Thank you for having me."
BMMC Chair Nadine Lewis said: "We have consciously taken our time finding a suitable successor to Barry "Whizzo" Williams, his passing was a huge loss to the whole motorsports community.
"After much deliberation, the BMMC Council agreed to approach Ben and invite him to succeed Barry and needless to say we are absolutely delighted he has agreed to take on this role.
"We look forward to working with Ben and his help in raising the profile of the work our 2,400+ BMMC members undertake week in, week out."
Ends