Chair Nadine's July bulletin – Grading and PRCs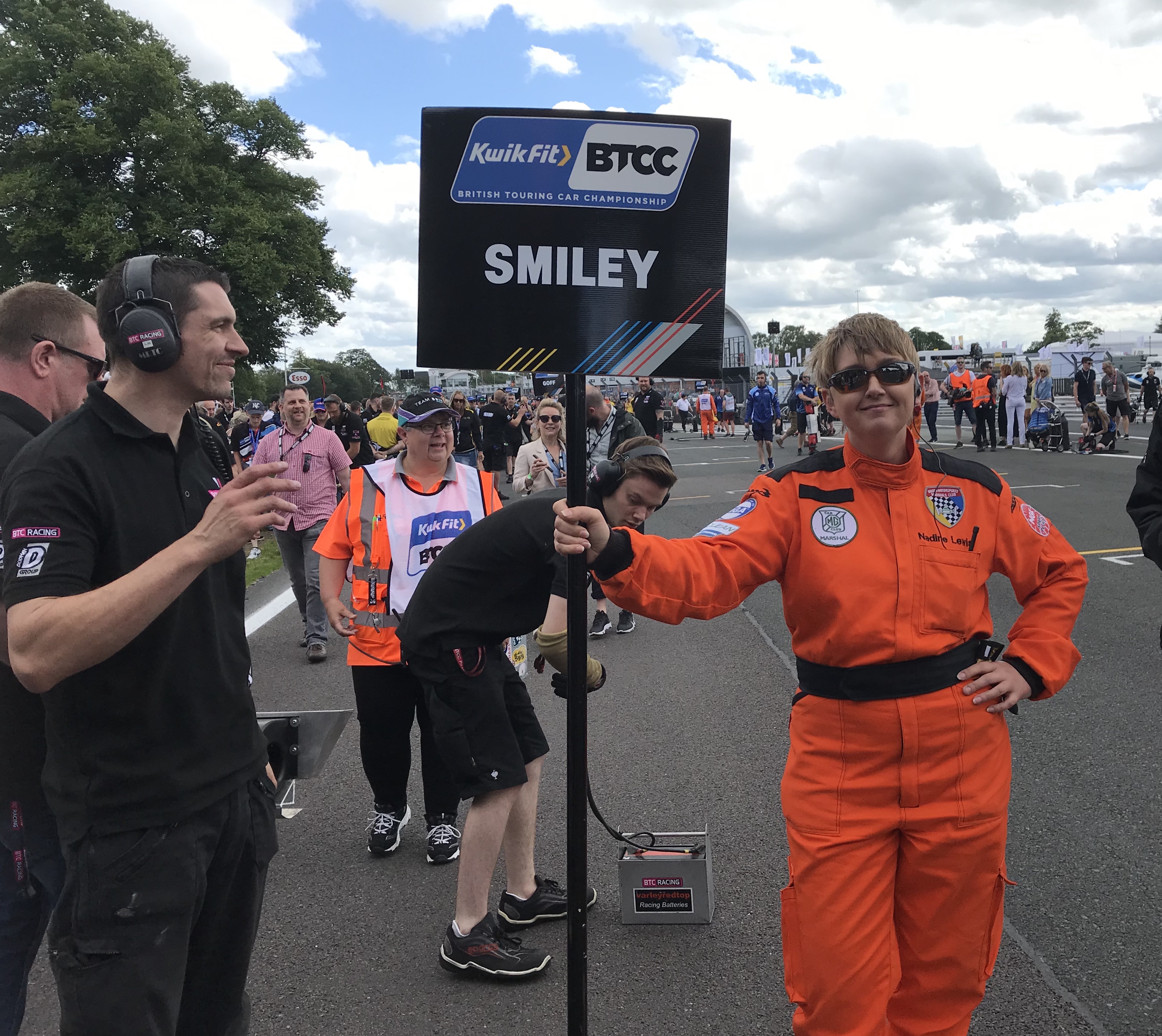 How many of you have questions about the grading scheme? What does it mean? What's the process? What is in it for me? Who do I ask for help.
The grading scheme was originally created by the BMRMC (as we used to be called) and Dave Scott (now MSVR Race Operations Director) helped Motorsport UK adopt it as a National scheme for all marshals and now for other disciplines. So we were the forerunners and continue to input.
Primarily the scheme recognises an individuals' experience and training to ensure that they are able to manage the duty they are assigned. The PRC for each discipline was introduced to enable a record to be maintained in one handy booklet. A number of iterations to the schemes have taken place and potential further adjustments will be made as new ideas and suggestions are forthcoming. The ownership of the scheme sits within the Marshals Working Group who work with the Training Working Group to recommend enhancements to update the training modules too.
So what can you do to gain signatures?
Part fill the appropriate line in the card so it's easy to know where you want it signing
Ensure you hand your card in to your Chief at the appropriate time (normally first thing when you arrive)
Ask your Chief for feedback – if you are the Chief write something appropriate!
Remember feedback is to help you – it should contain learning points and or reflections on duties performed
If the day didn't go so well – make sure you know what needs improving for next time
And if you had a great day – remember for next time
[Chiefs – don't be afraid to put the truth! Your comments could determine someone's upgrade – if there are issues you must say. You can't later complain if someone gets upgraded who you don't think is good enough if you are not prepared to put an appropriate comment on their card!]
When looking for assessments make sure you have enough attendance and training signatures in place beforehand – remember it's a minimum number and no maximum. Assessments are for your benefit – once you are ready only. An assessment is to check your learnings – Knowledge, Attitude, Skills and Experience. Again if you are not quite ready then the Examiner can advise additional experience or training required before being re-assessed. (Examiners – you don't have to pass someone if they are not ready – help them to understand what's missing)
Once you've got all your signatures then send your PRC to your Regional grading officer – don't forget to take a photocopy first of all the appropriate pages (maybe do that every so often in case the dog decides to eat it!). They will ensure it's completed correctly – you can always check with them first if you are not sure! Our National Grading Officer will then send it to Motorsport UK after another check. We know this may seem a little bureaucratic but honestly we have very few returned on technicalities as a result of our grading teams attention to detail.
Motorsport UK circulate all upgrades to a panel from various clubs (except rally) to ensure adherence to the scheme. Potentially another club may object! So hold off sewing on those badges until you've had confirmation from Motorsport UK….just in case.
Most importantly though there should be no compulsion to upgrade. This is a hobby after all – so enjoy it and maybe pick up some experiences along the way. Help your fellow marshals to gain the experience they want and need. But most of all stay safe!
As a reminder there's a prize draw each month so don't forget to check the website to see if you are a winner!