Chair Nadine's May message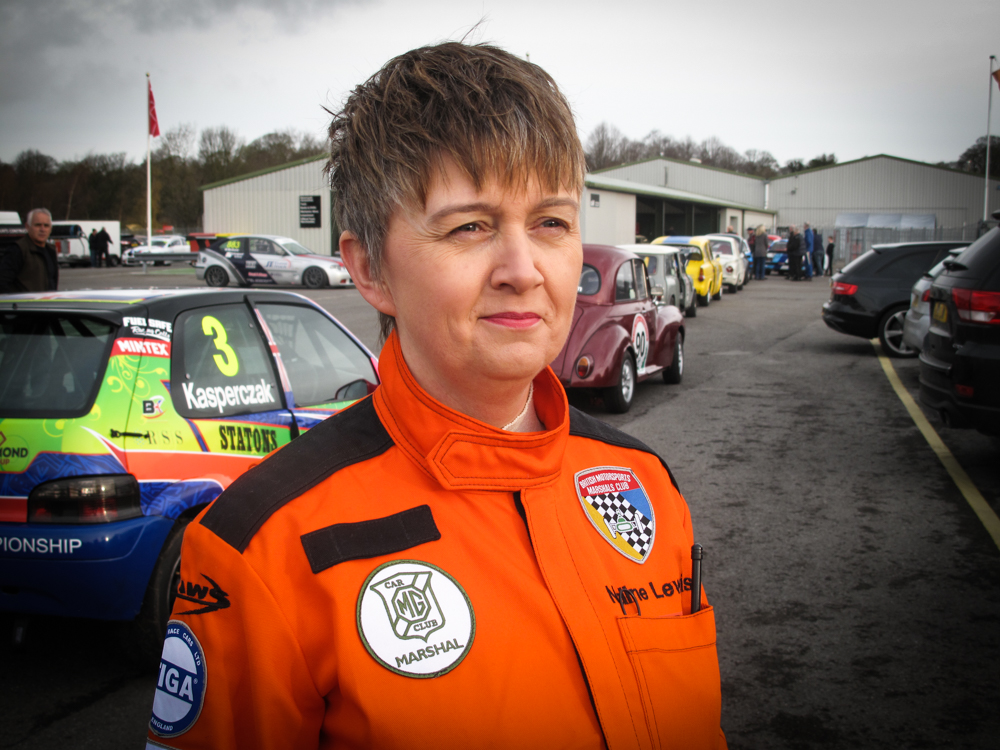 A weekend off from being at a motorsport event for a change – but there was quite a bit on the TV. Formula 1, Formula E, BTCC were all live. And a few races to watch on catch up!I am no good as a spectator and certainly a fair bit of armchair marshalling to participate in this weekend. Friday practice at Baku was a touch embarrassing for recoveries.

Driving into a bridge and pouring hydraulic oil on a Williams – ouch.But how much training do we participate in with recovery trucks? For rallies the operators are licenced by Motorsport UK. For circuits and Hillclimbs they don't need to be. So hopefully they've had experience of race cars and not just recovering cars from a motorway.

That's where we come in – confirming the recovery required / identifying the towing point / getting the driver strapped in or escorted to safety / performing fire cover if required. The recovery itself we can leave to the experts. Under safety car or snatch as few marshals should be in attendance as possible – why put more people in danger?

Once your job is done get yourself clear and your team. Let's get back to basics too – I know it's getting warmer but sleeves down and gloves on please! You never know what's going to happen or when – so you need to be thinking about what you are going do and how – not getting yourself dressed and ready for action…..too late it's already happened!

And who was shouting at the TV screen in Baku for GP2 – don't push a single seater from between the wheels!!! Communicate with the driver – this is always really important. Especially so that you know if it will restart and drive off.

Some big incidents at Donington Park for BTCC too – did every post have something to deal with??And recognition by the commentators for all the marshals – especially Paul O'Neill. A new addition to our Brand Ambassador programme and he used it to full effect on ITV4.

As a consequence we had over 50 hits on the website of people requesting taster day information. Brilliant stuff – let's encourage and support our new recruits. Do you remember when you started and how you got involved?

A friend of mine heard someone talking about marshalling on local radio – way back when. Now we are on the TV and Social Media too.Talking of Baku – there were a few of our #OrangeFamily marshalling at the circuit. Don't forget anyone (except trainees) can volunteer to marshal abroad.

You need to request a confirmation letter from Motorsport UK (https://docs.google.com/forms/d/e/1FAIpQLSfuJo6ZVDzhJCgNbTt4x3tbt36AKrfbS8_YNhpBsQr9VT_AwQ/viewform) and don't forget to purchase your additional insurance from BMMC. At £20 – for the year – this is a must if you are marshalling abroad (https://www.marshals.co.uk/marshalling/repatriation-insurance/).

Stay safe out there and stay alert. But above all enjoy your marshalling.Hopefully see some of you on some planned travels coming up over the next few months. But if you need to get in touch please don't hesitate to contact me.