Chairman Nadine's July Message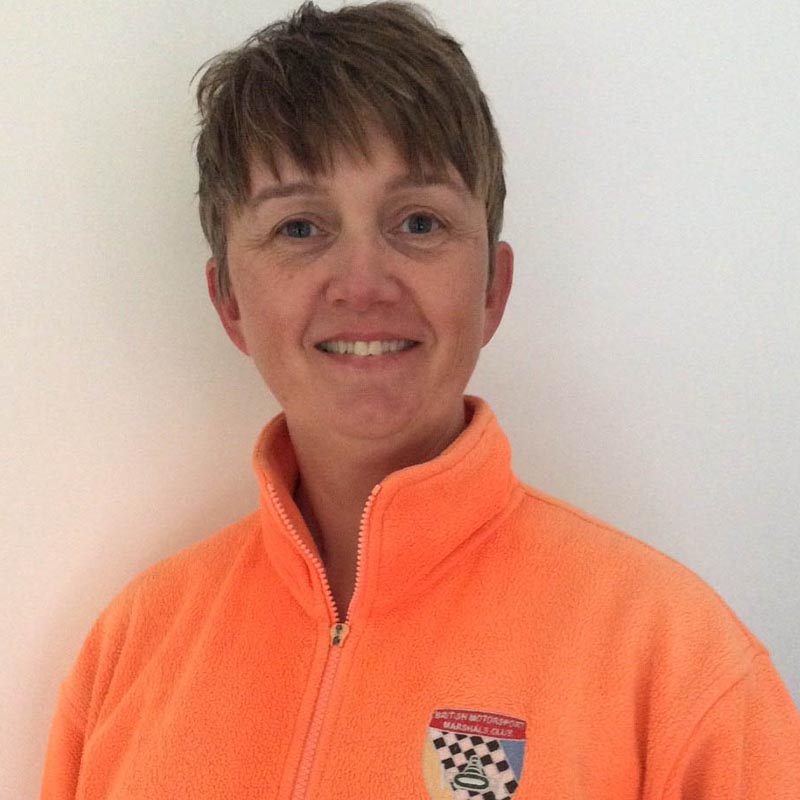 Weekends are not just for events - but still motorsport!
What another scorcher of a weekend!  I hope you are keeping yourself well hydrated and covered up – hats, sunglasses and sun cream of course.  Our summer is finally here so hope you are and about and making the most of it too.
A week ago we visited Belfast – open top bus tour of the City on the Friday (highly recommended!) before a days' racing at Kirkistown circuit on the Saturday.
A good turn out of marshals ensured reasonable manning but everyone was prepared to do whatever duty was required.  I am graded as a Post Chief but offered to take on flagging duties not my greatest expertise but left the radio duty to my local Examining Post Chief for the day!
A mixture of championships racing – Fiestas, BMWs, Historics, Superkarts and the headlining National Formula Fords – meant some interesting qualifying and exciting racing ensued.  We had a couple of karts stop with us and they dutifully helped to drag their machines off the track to safety.  An MG midget proved much heavier than it looked with a mechanical issue and the guys did a great job to relocate it to a place of safety behind a tyre wall in the heat.  Needed a breather after that!!  The Formula Fords put on a cracking race for their finale unfortunately a couple of incidents at other posts resulted in Safety car interventions but very close and exciting nonetheless.
Various incidents and activities meant I ended up waving every flag I had at some point or another and sometimes two at a time.  Thanks to everyone who looked after us.  "Hello and Welcome" is Belfast's motto – so it is for Kirkistown – try it and you will not regret it!
On Sunday it was our second National Council meeting of the year – a good opportunity for all regions to have their say through their Chairmen.  Some good discussions took place with actions to take forward and progress – GDPR clarifications all made by our resident expert Colin; our strategy for attending events for recruitment or information purposes; IT updates planned for the website; and circuit representatives were amongst the topics.
Sub meetings also took place to discuss Taster days / recruiting and Training – both interesting and worthwhile meetings with a good chance for the regions to meet up and share ideas.  Putting face to names is always useful too – nice to see you all!
We are always looking for new members on committee and Council.  Steve Woolfe has decided not to stand for re-election at this years' AGM for personal reasons.  We wish you well Steve and thank you for staying on board to assist your replacement.  If you are interested please complete the application form accordingly as per MailChimp.
Further changes will be announced later in the year so watch this space – and if you feel you have an expertise which might assist the club then please contact anyone on regional committee or Council.
For those off to Silverstone this weekend I hope you enjoy yourselves and don't forget to show the world why we are considered the best marshals – Safety first of course.
Lastly don't forget to submit your PRC for this years checks if you have been asked – deadline approaching fast (Friday 13 July).