Karting Legends recognise marshals' contribution with generous donation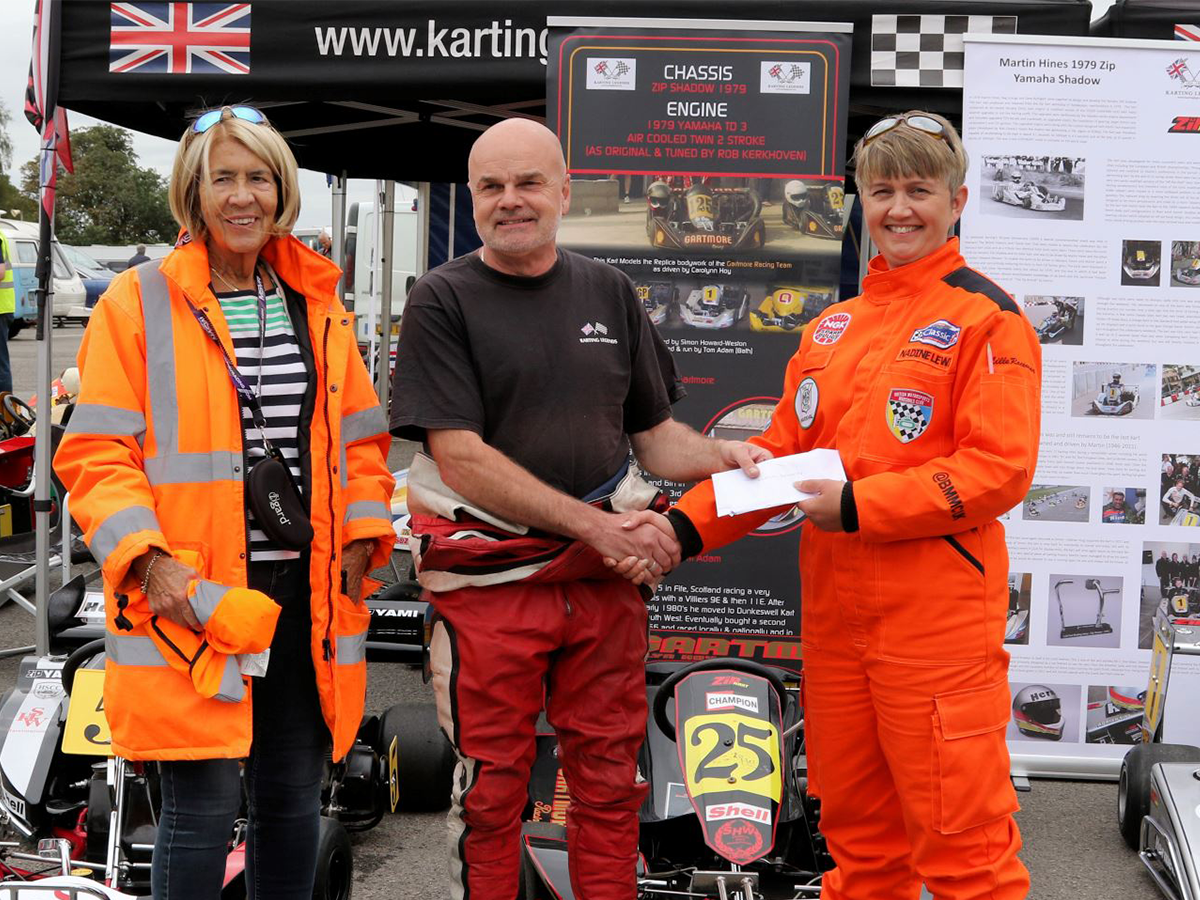 At a recent meeting at Oulton Park, the Karting Legends recognised the contribution of marshals to their sport with a generous donation to the British Motorsport Marshals Club.
Invited by the Historic Sports Car Club, Karting Legends attended the Oulton Park Gold Cup meeting held over the August bank holiday and displayed 19 historic karts with their age ranging from 1975 to 1990.
During the weekend Tim Baker Chairman of Karting Legends presented a cheque for £700 to Nadine Lewis, National Chair of BMMC, and Margaret Simpson, Chief Marshal at Oulton Park.
Speaking after the presentation Tim said: "Whenever possible we like to support the voluntary marshals as they do a great job supporting British Motorsport."
Accepting the donation on behalf of BMMC Nadine Lewis thanks Tim and the Karting Legends club members and said: "This is a very thoughtful and generous donation that I'm sure our 2,400+ members will appreciate."