TVR award the Scott Moncrieff Trophy to the British Motorsport Marshals Club (BMMC)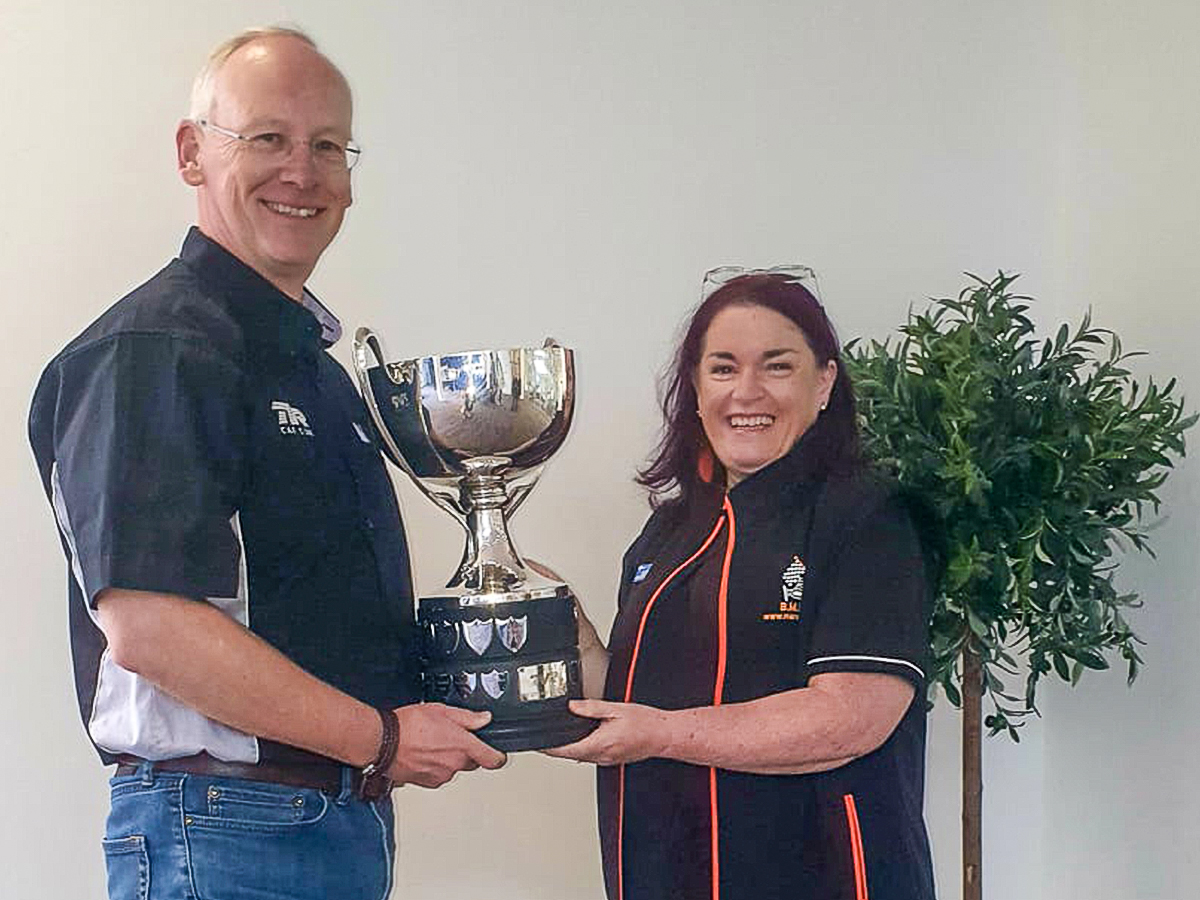 For 2021 the TVR Car Club Committee unanimously decided that the Trophy should be awarded to the British Motorsport Marshals Club (BMMC) This is not only in recognition of their contribution to motorsport this year but to recognise the past and ongoing contribution they make to not only TVR motorsport but all formats of motorsport.  Marshals represent a cornerstone of motorsport and without them in the same way as without the drivers, teams and officials there would be no motorsport. We are all one big family who rely on each other to do what we do. 
This Trophy was commissioned for and presented to the Club in 1965 by Avril Scott Moncrieff in honour of her husband Bunty who was a key figure in the early days of TVR. He owned a Rolls Royce dealership in Staffordshire and in 1955 started selling TVRs. In 1958 he was invited to join the board of directors in Blackpool and rapidly became intimately involved in the development of the Grantura, especially in motorsport where both he and Avril were amongst the first regular competitors in TVR motorsport in their brown Grantura Mk1, nicknamed the 'coffee bean'. In 1962, when TVR first appeared at Le Mans, the Scott Moncrieffs drove one of the support cars to the famous La Sarthe circuit. Bunty was also important in the history the Car Club being appointed its first president when the Club was formed in London in the same year.

The trophy was traditionally awarded to the driver who won the most points in a single season of motorsport in a TVR and has some very famous names engraved around its base including Gerry Marshall, Tommy Entwistle, Rob Farmer and Paul Weldon. About 10 years ago with the rise of interest in all forms of motorsport within the Club, especially the various sprint series in which a very successful driver in one series could regularly win but accumulate far fewer points than a less successful competitor in a rival series that awarded points differently, it was decided by the Committee to change the criteria for the award. It is now awarded to the individual who has made the single greatest contribution to TVR motorsport during the year.
As a driver we all hope never to meet the track side marshals whilst out on the circuit as it means something has gone wrong, and most of our contact is with pit lane and holding area marshals, but we do appreciate the job they all do. Sometimes a driver may not express this very well when climbing from a smoking car but it is always handled well by the Orange Army.
Speaking after the presentation of the award, BMMC Midlands Chair and National Recruitment Officer Jayne Poston said: "It was a great honour to collect this prestigious award on behalf of the BMMC in recognition of the work and dedication of not just our own members but all club marshals in the UK."